Show VAT inclusive prices
Wholesale Mothers day cards
Mothering Sunday also known as Mother's Day, is held on the fourth Sunday of Lent in the UK. It is exactly three weeks before Easter Sunday and in 2022 it is celebrated on Sunday March 27th.
Please see our Mother's Day cards and gifts section for gift ideas, gift wrap, bags and gift boxes.
PLEASE NOTE MANY CARSON HIGHAM MOTHER'S DAY CARDS ARE BLANK INSIDE
OUR SALE HAS NOW STARTED, THERE ARE GREAT SAVINGS TO BE MADE!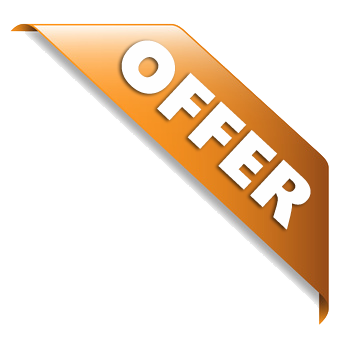 Quality pack of 6 wholesale Mothers Day cards from Simo...

More details
Pack of 6 cards

Price per pack ex VAT when you buy

1+
2+
£1.85
£1.85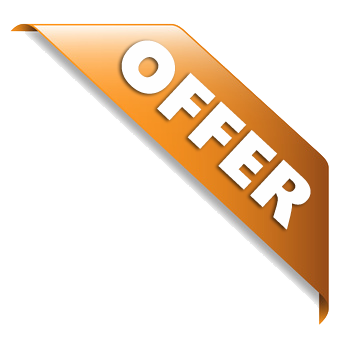 Quality pack of 6 large wholesale Mothers Day cards from Sim...

More details
Pack of 6 cards

Price per pack ex VAT when you buy

1+
2+
£2.45
£2.45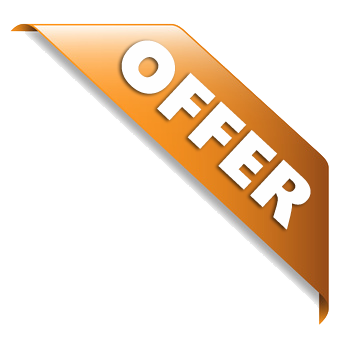 Quality pack of 6 large wholesale Mothers Day cards from Sim...

More details
Pack of 6 cards

Price per pack ex VAT when you buy

1+
2+
£2.45
£2.45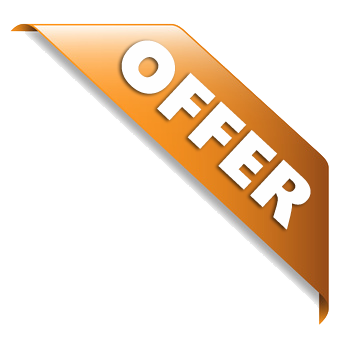 Quality pack of 6 large wholesale Mothers Day cards from Sim...

More details
Pack of 6 cards

Price per pack ex VAT when you buy

1+
2+
£2.65
£2.65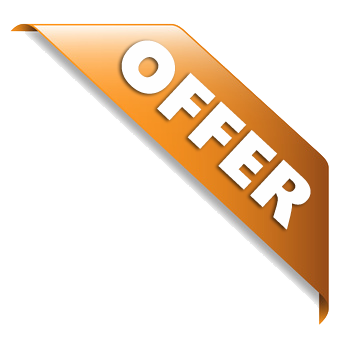 Pack of 6 wholesale Mother's Day cards of the same die-...

More details
Pack of 6 cards

Price per pack ex VAT when you buy

1+
2+
£2.00
£2.00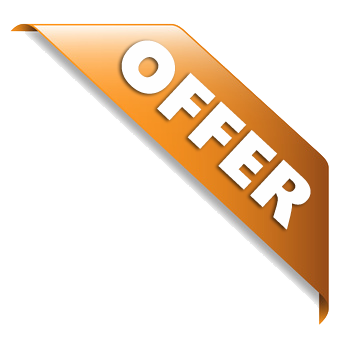 Quality pack of 6 large wholesale Mothers Day cards from Sim...

More details
Pack of 6 cards

Price per pack ex VAT when you buy

1+
2+
£2.50
£2.50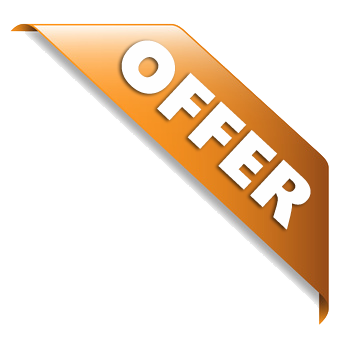 Pack of 6 large wholesale Mother's Day cards of the sam...

More details
Pack of 6 cards

Price per pack ex VAT when you buy

1+
2+
£2.60
£2.60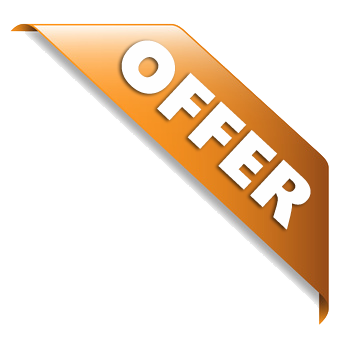 Pack of 6 large wholesale Mother's Day cards of the sam...

More details
Pack of 6 cards

Price per pack ex VAT when you buy

1+
2+
£2.60
£2.60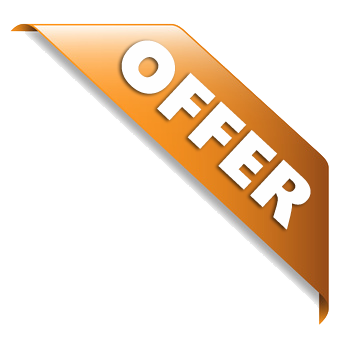 Pack of 6 large wholesale Mother's Day cards of the sam...

More details
Pack of 6 cards

Price per pack ex VAT when you buy

1+
2+
£2.60
£2.60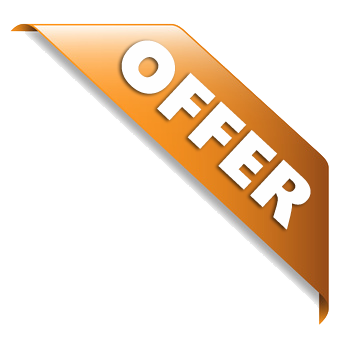 Quality pack of 6 wholesale Mothers Day cards from Simo...

More details
Pack of 6 cards

Price per pack ex VAT when you buy

1+
2+
£1.95
£1.95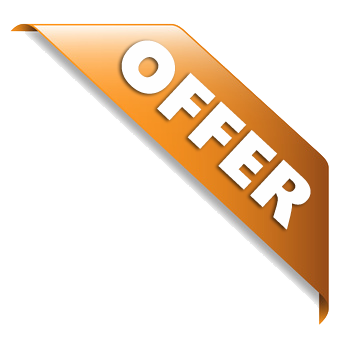 Quality pack of 6 wholesale Mothers Day cards from Simo...

More details
Pack of 6 cards

Price per pack ex VAT when you buy

1+
2+
£1.95
£1.95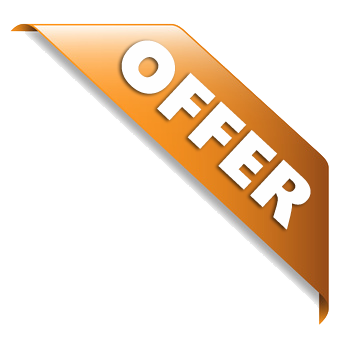 Quality pack of 6 large wholesale Mothers Day cards from Sim...

More details
Pack of 6 cards

Price per pack ex VAT when you buy

1+
2+
£2.50
£2.50

Quality pack of 6 wholesale Mothers Day cards from Simon Elv...

More details
Pack of 6 cards

Price per pack ex VAT when you buy

1+
2+
£2.25
£2.15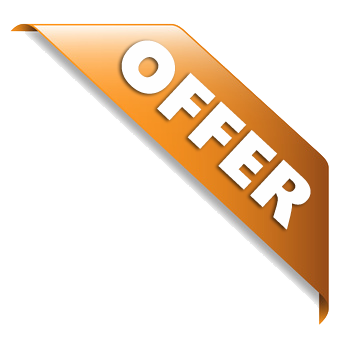 Quality pack of 6 wholesale Mothers Day cards from of the sa...

More details
Pack of 6 cards

Price per pack ex VAT when you buy

1+
2+
£1.95
£1.95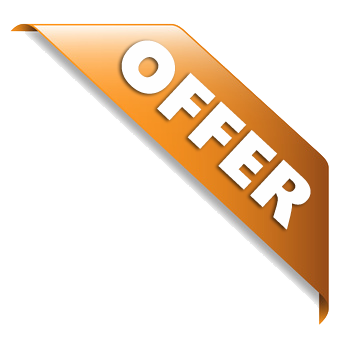 Quality pack of 6 wholesale Mothers Day cards from of the sa...

More details
Pack of 6 cards

Price per pack ex VAT when you buy

1+
2+
£1.95
£1.95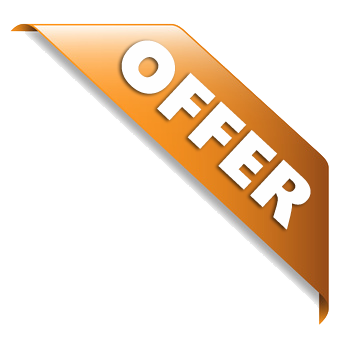 Pack of 6 large Xpress Yourself wholesale Mother's Day cards...

More details
Pack of 6 cards

Price per pack ex VAT when you buy

1+
2+
£2.65
£2.65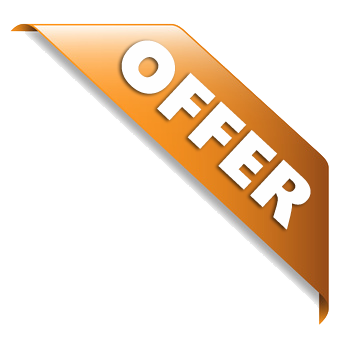 Pack of 6 large Xpress Yourself wholesale Mother's Day cards...

More details
Pack of 6 cards

Price per pack ex VAT when you buy

1+
2+
£2.65
£2.65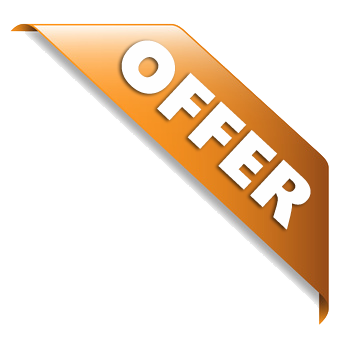 Pack of 12 Silverline wholesale Mother's Day cards with 2 fo...

More details
Pack of 12 cards

Price per pack ex VAT when you buy

1+
2+
£2.30
£2.30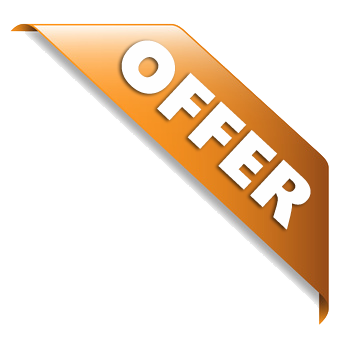 Pack of 12 Silverline wholesale Mother's Day cards with 2 fo...

More details
Pack of 12 cards

Price per pack ex VAT when you buy

1+
2+
£2.30
£2.30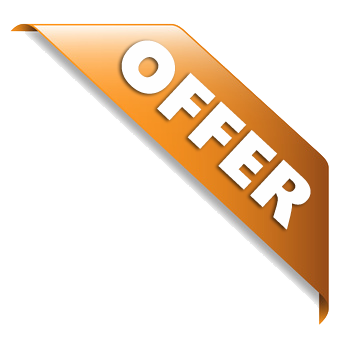 Pack of 12 Silverline wholesale Mother's Day cards with 2 fo...

More details
Pack of 12 cards

Price per pack ex VAT when you buy

1+
2+
£2.30
£2.30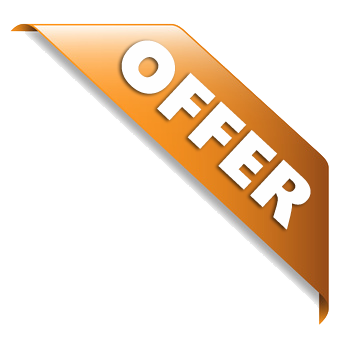 Pack of 6 Carson Higham wholesale Mother's Day cards of the ...

More details
Pack of 6 cards

Price per pack ex VAT when you buy

1+
2+
£2.40
£2.40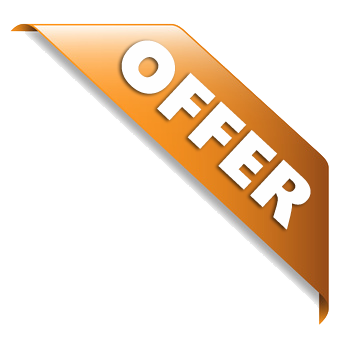 Pack of 6 Carson Higham wholesale Mother's Day cards of the ...

More details
Pack of 6 cards

Price per pack ex VAT when you buy

1+
2+
£2.95
£2.95

Pack of 6 Carson Higham wholesale Mother's Day cards of the ...

More details
Pack of 6 cards

Price per pack ex VAT when you buy

1+
2+
£2.40
£2.30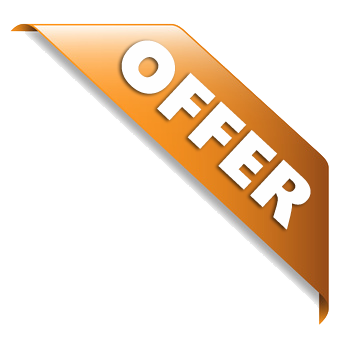 Pack of 6 Carson Higham wholesale Mother's Day cards of the ...

More details
Pack of 6 cards

Price per pack ex VAT when you buy

1+
2+
£1.95
£1.95

Pack of 6 Carson Higham wholesale Mother's Day cards of the ...

More details
Pack of 6 cards

Price per pack ex VAT when you buy

1+
2+
£2.40
£2.30

Pack of 6 Carson Higham wholesale Mother's Day cards of the ...

More details
Pack of 6 cards

Price per pack ex VAT when you buy

1+
2+
£2.40
£2.30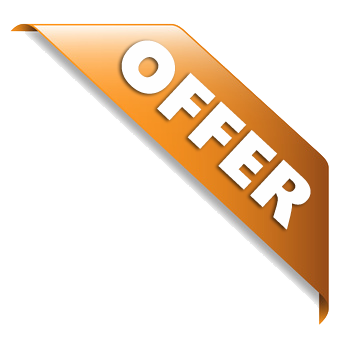 Pack of 6 Carson Higham wholesale Mother's Day cards of the ...

More details
Pack of 6 cards

Price per pack ex VAT when you buy

1+
2+
£1.95
£1.95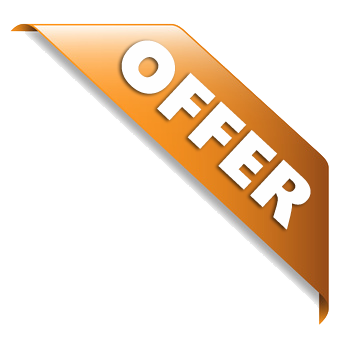 Pack of 6 large wholesale Mother's Day cards of the sam...

More details
Pack of 6 cards

Price per pack ex VAT when you buy

1+
2+
£2.95
£2.95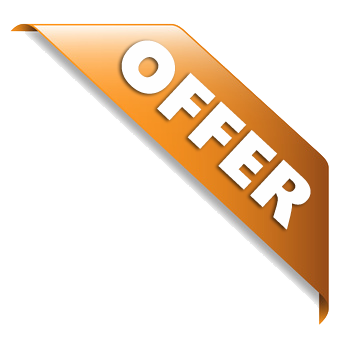 Pack of 6 large wholesale Mother's Day cards of the sam...

More details
Pack of 6 cards

Price per pack ex VAT when you buy

1+
2+
£2.60
£2.60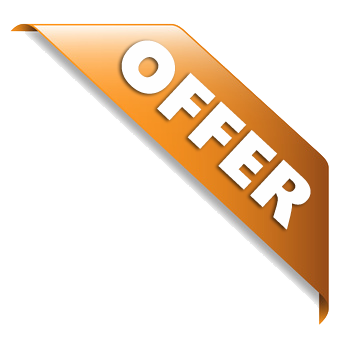 Pack of 6 Carson Higham wholesale Mother's Day cards of the ...

More details
Pack of 6 cards

Price per pack ex VAT when you buy

1+
2+
£2.95
£2.95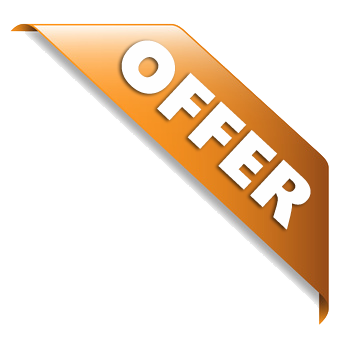 Pack of 6 Carson Higham wholesale Mother's Day cards of the ...

More details
Pack of 6 cards

Price per pack ex VAT when you buy

1+
2+
£2.95
£2.95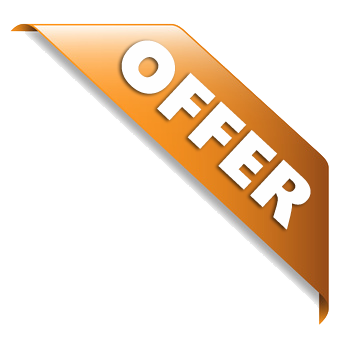 Pack of 6 large wholesale Mother's Day cards of the sam...

More details
Pack of 6 cards

Price per pack ex VAT when you buy

1+
2+
£2.60
£2.60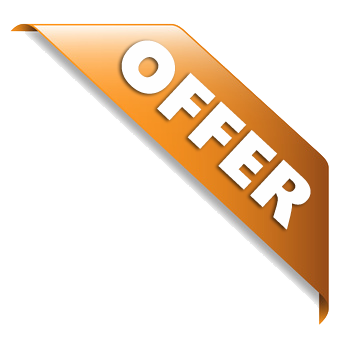 Pack of 6 Carson Higham embellished wholesale Mother's Day c...

More details
Pack of 6 cards

Price per pack ex VAT when you buy

1+
2+
£2.95
£2.95

Pack of 6 Carson Higham wholesale Mother's Day cards of the ...

More details
Pack of 6 cards

Price per pack ex VAT when you buy

1+
2+
£3.40
£3.30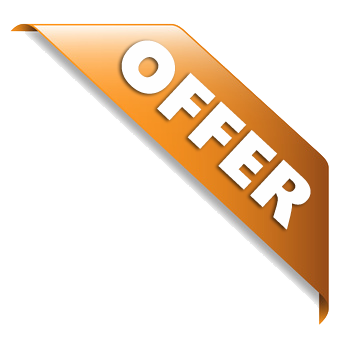 Pack of 6 Carson Higham wholesale Mother's Day cards of the ...

More details
Pack of 6 cards

Price per pack ex VAT when you buy

1+
2+
£2.95
£2.95

Pack of 6 Carson Higham wholesale Mother's Day cards o...

More details
Pack of 6 cards

Price per pack ex VAT when you buy

1+
2+
£2.40
£2.30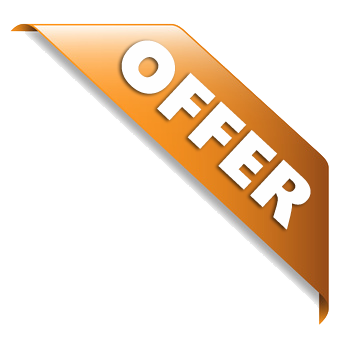 Pack of 6 Carson Higham wholesale Mother's Day cards of the ...

More details
Pack of 6 cards

Price per pack ex VAT when you buy

1+
2+
£1.95
£1.95

Pack of 6 Carson Higham wholesale Mother's Day cards of the ...

More details
Pack of 6 cards

Price per pack ex VAT when you buy

1+
2+
£2.40
£2.30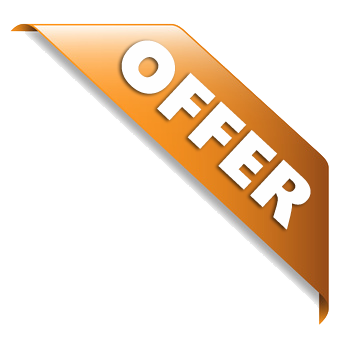 Quality pack of 6 large wholesale Mothers Day cards from Sim...

More details
Pack of 6 cards

Price per pack ex VAT when you buy

1+
2+
£2.50
£2.50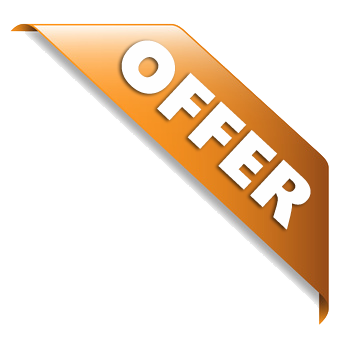 Pack of 6 Carson Higham wholesale Mother's Day cards of the ...

More details
Pack of 6 cards

Price per pack ex VAT when you buy

1+
2+
£1.95
£1.95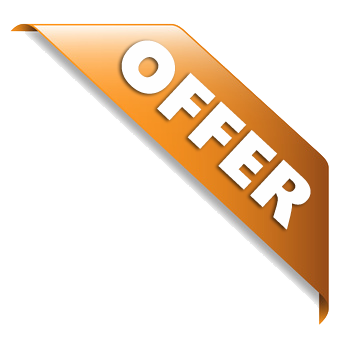 Quality pack of 6 wholesale Mothers Day cards from Simo...

More details
Pack of 6 cards

Price per pack ex VAT when you buy

1+
2+
£1.85
£1.85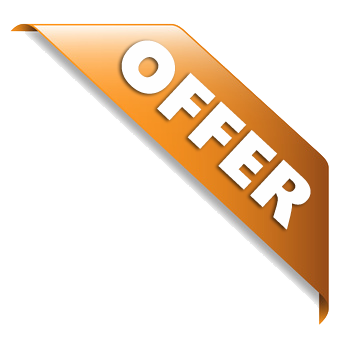 Quality pack of 6 wholesale Mothers Day cards from Simo...

More details
Pack of 6 cards

Price per pack ex VAT when you buy

1+
2+
£1.95
£1.95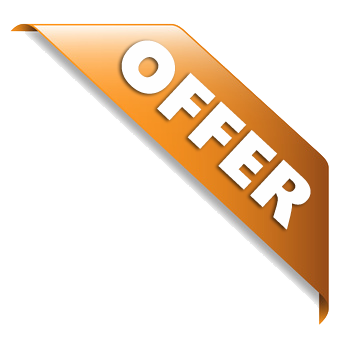 Quality pack of 6 wholesale Mothers Day cards from Simo...

More details
Pack of 6 cards

Price per pack ex VAT when you buy

1+
2+
£1.95
£1.95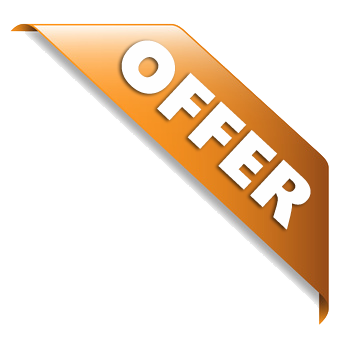 Quality pack of 6 large wholesale Mothers Day cards from Sim...

More details
Pack of 6 cards

Price per pack ex VAT when you buy

1+
2+
£2.50
£2.50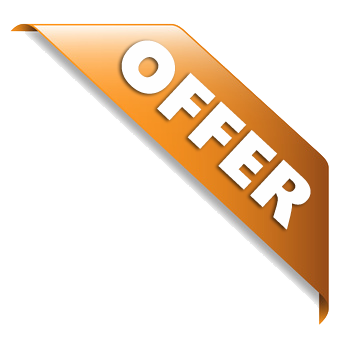 Quality pack of 6 wholesale Mothers Day cards from Simo...

More details
Pack of 6 cards

Price per pack ex VAT when you buy

1+
2+
£1.95
£1.95

Quality pack of 6 wholesale Mothers Day cards from Simo...

More details
Pack of 6 cards

Price per pack ex VAT when you buy

1+
2+
£2.25
£2.15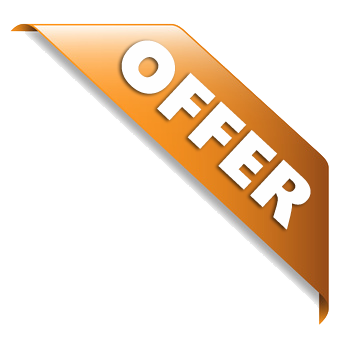 Quality pack of 6 wholesale Mothers Day cards from Simo...

More details
Pack of 6 cards

Price per pack ex VAT when you buy

1+
2+
£1.95
£1.95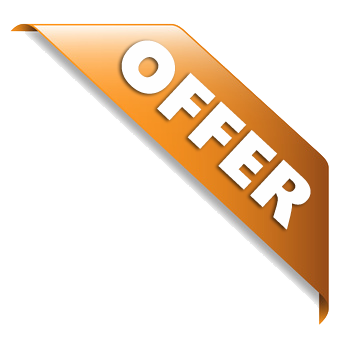 Quality pack of 6 large wholesale Mothers Day cards from Sim...

More details
Pack of 6 cards

Price per pack ex VAT when you buy

1+
2+
£2.40
£2.40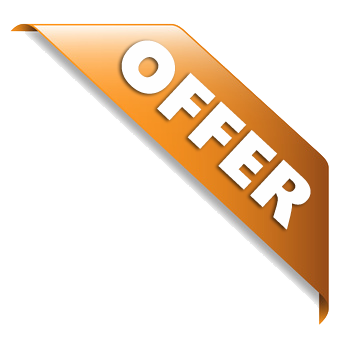 Quality pack of 6 large wholesale Mothers Day cards from Sim...

More details
Pack of 6 cards

Price per pack ex VAT when you buy

1+
2+
£2.50
£2.50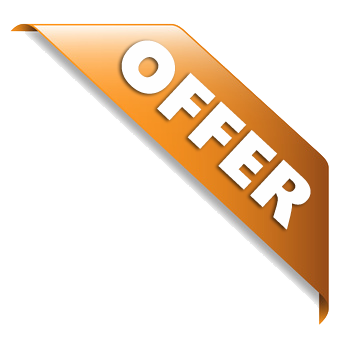 Quality pack of 6 large wholesale Mothers Day cards from Sim...

More details
Pack of 6 cards

Price per pack ex VAT when you buy

1+
2+
£2.70
£2.70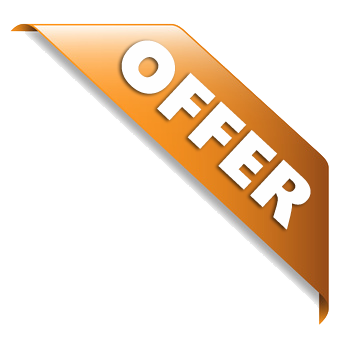 Quality pack of 6 large wholesale Mothers Day cards from Sim...

More details
Pack of 6 cards

Price per pack ex VAT when you buy

1+
2+
£2.65
£2.65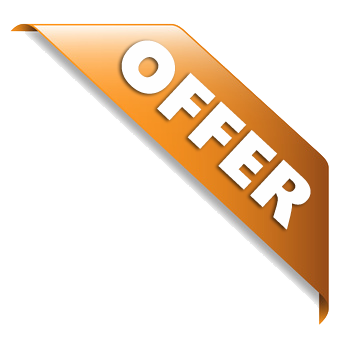 Quality pack of 6 large wholesale Mothers Day cards from Sim...

More details
Pack of 6 cards

Price per pack ex VAT when you buy

1+
2+
£2.50
£2.50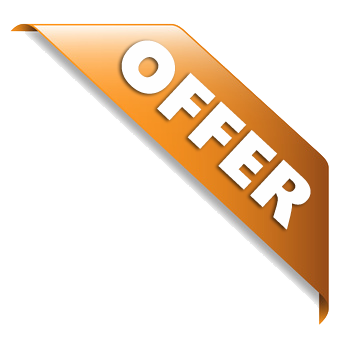 Quality pack of 6 large wholesale Mothers Day cards from Sim...

More details
Pack of 6 cards

Price per pack ex VAT when you buy

1+
2+
£2.50
£2.50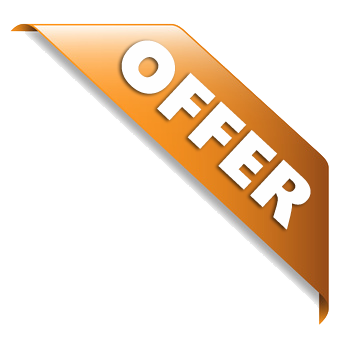 Quality pack of 6 wholesale Mothers Day cards from Simo...

More details
Pack of 6 cards

Price per pack ex VAT when you buy

1+
2+
£1.95
£1.95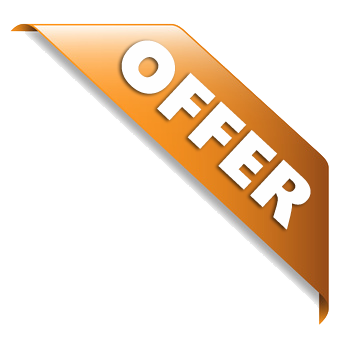 Pack of 6 Carson Higham wholesale Mother's Day cards of the ...

More details
Pack of 6 cards

Price per pack ex VAT when you buy

1+
2+
£1.95
£1.95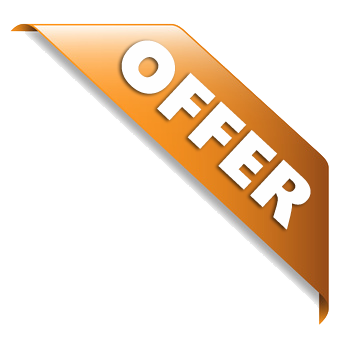 Quality pack of 6 wholesale Mothers Day cards from Xpre...

More details
Pack of 6 cards

Price per pack ex VAT when you buy

1+
2+
£2.85
£2.85

Quality pack of 6 wholesale Mothers Day cards from Xpre...

More details
Pack of 6 cards

Price per pack ex VAT when you buy

1+
2+
£2.40
£2.30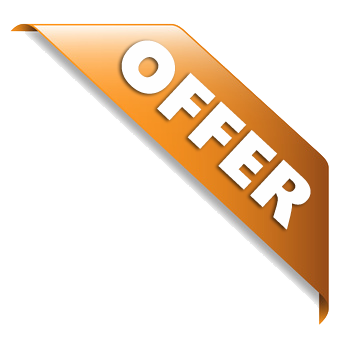 Quality pack of 12 wholesale Mothers Day cards from Silverli...

More details
Pack of 12 cards

Price per pack ex VAT when you buy

1+
2+
£2.40
£2.40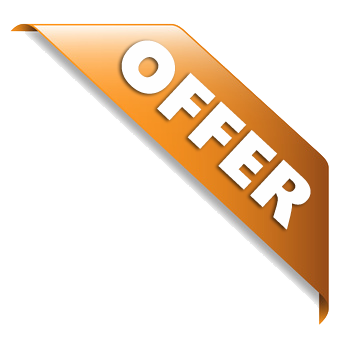 Pack of 6 wholesale Mother's Day cards of the same die-...

More details
Pack of 6 cards

Price per pack ex VAT when you buy

1+
2+
£1.95
£1.95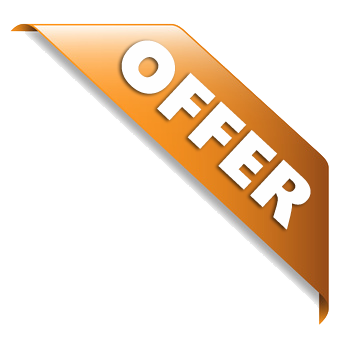 Pack of 6 large Xpress Yourself wholesale Mother's Day cards...

More details
Pack of 6 cards

Price per pack ex VAT when you buy

1+
2+
£2.65
£2.65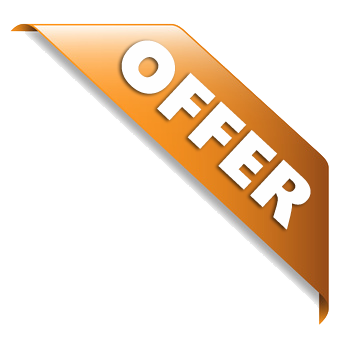 Pack of 6 wholesale Mother's Day cards of the same foil...

More details
Pack of 6 cards

Price per pack ex VAT when you buy

1+
2+
£1.95
£1.95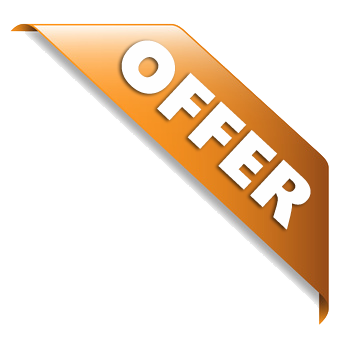 Quality pack of 6 large wholesale Mothers Day cards from Sim...

More details
Pack of 6 cards

Price per pack ex VAT when you buy

1+
2+
£2.50
£2.50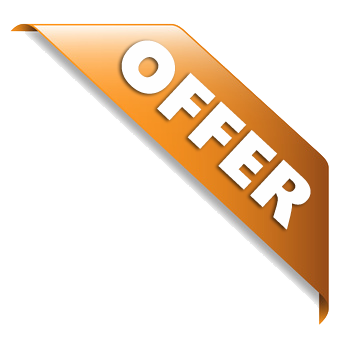 Quality pack of 6 wholesale Mothers Day cards from Simo...

More details
Pack of 6 cards

Price per pack ex VAT when you buy

1+
2+
£1.95
£1.95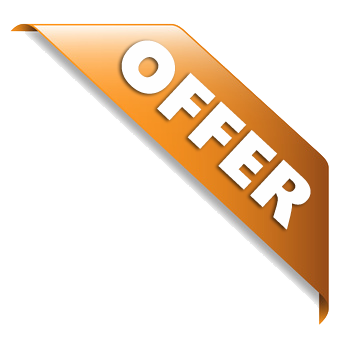 Quality pack of 6 wholesale Mothers Day cards from Simo...

More details
Pack of 6 cards

Price per pack ex VAT when you buy

1+
2+
£1.75
£1.75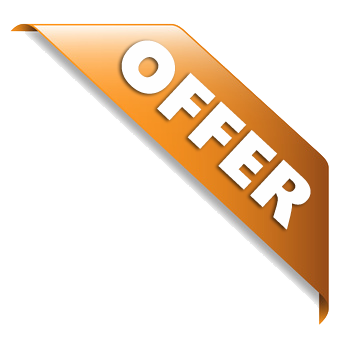 Quality pack of 6 wholesale Mothers Day cards from Xpre...

More details
Pack of 6 cards

Price per pack ex VAT when you buy

1+
2+
£1.95
£1.95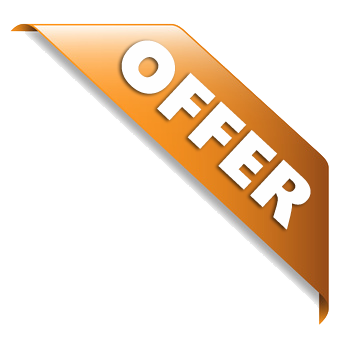 Quality pack of 6 wholesale Mothers Day cards from Xpre...

More details
Pack of 6 cards

Price per pack ex VAT when you buy

1+
2+
£1.95
£1.95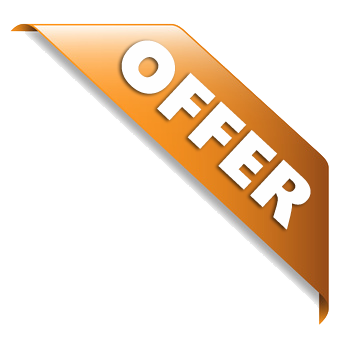 Quality pack of 6 wholesale Mothers Day cards from Simo...

More details
Pack of 6 cards

Price per pack ex VAT when you buy

1+
2+
£1.95
£1.95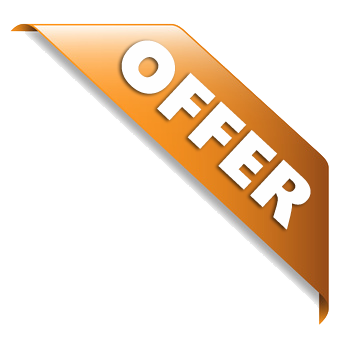 Quality pack of 6 wholesale Mothers Day cards from Simon Elv...

More details
Pack of 6 cards

Price per pack ex VAT when you buy

1+
2+
£1.95
£1.95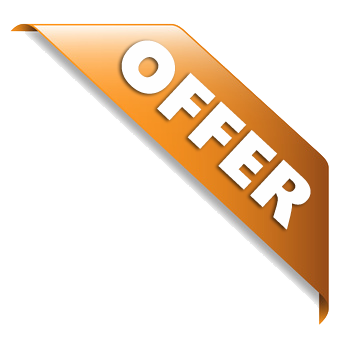 Pack of 6 Xpress Yourself wholesale Mother's Day cards of th...

More details
Pack of 6 cards

Price per pack ex VAT when you buy

1+
2+
£1.95
£1.95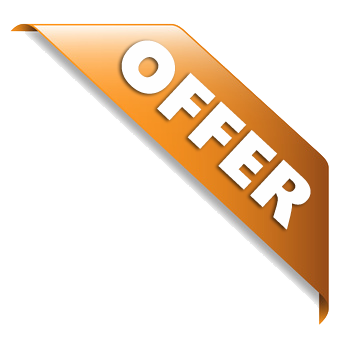 Quality pack of 6 wholesale Mothers Day cards from Simo...

More details
Pack of 6 cards

Price per pack ex VAT when you buy

1+
2+
£1.85
£1.85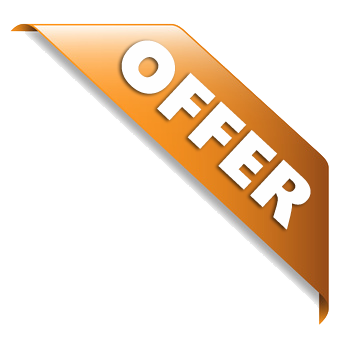 Quality pack of 6 wholesale Mothers Day cards from Simo...

More details
Pack of 6 cards

Price per pack ex VAT when you buy

1+
2+
£1.60
£1.60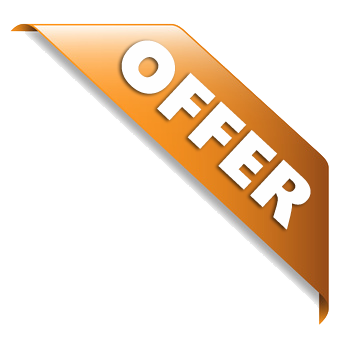 Quality pack of 6 wholesale Mothers Day cards from Simo...

More details
Pack of 6 cards

Price per pack ex VAT when you buy

1+
2+
£1.75
£1.75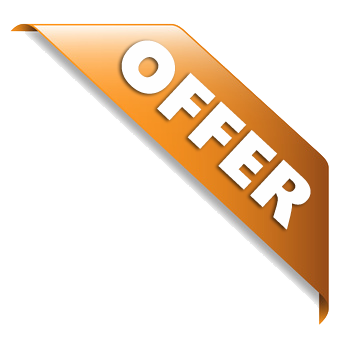 Quality pack of 6 wholesale Mothers Day cards from Xpre...

More details
Pack of 6 cards

Price per pack ex VAT when you buy

1+
2+
£1.75
£1.75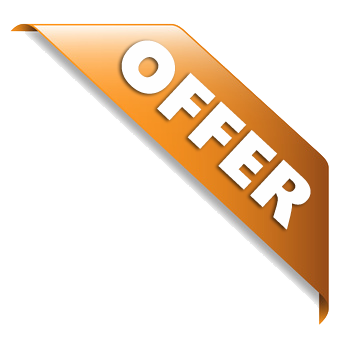 Pack of 6 large Simon Elvin wholesale Mother's Day card...

More details
Pack of 6 cards

Price per pack ex VAT when you buy

1+
2+
£2.40
£2.40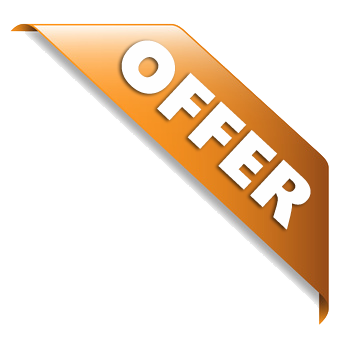 Quality pack of 6 large wholesale Mothers Day cards from Sim...

More details
Pack of 6 cards

Price per pack ex VAT when you buy

1+
2+
£2.50
£2.50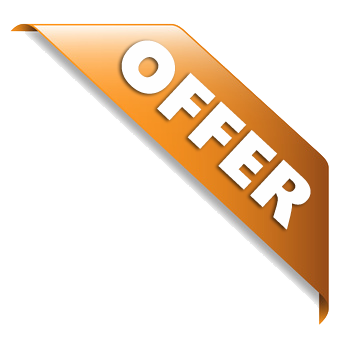 Quality pack of 6 large wholesale Mothers Day cards from Sim...

More details
Pack of 6 cards

Price per pack ex VAT when you buy

1+
2+
£2.50
£2.50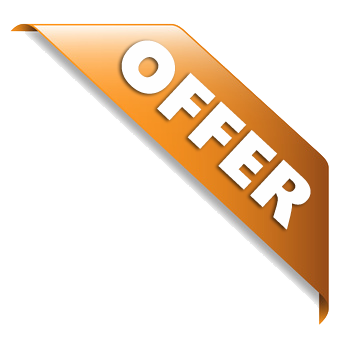 Quality pack of 6 large wholesale Mothers Day cards from Sim...

More details
Pack of 6 cards

Price per pack ex VAT when you buy

1+
2+
£2.60
£2.60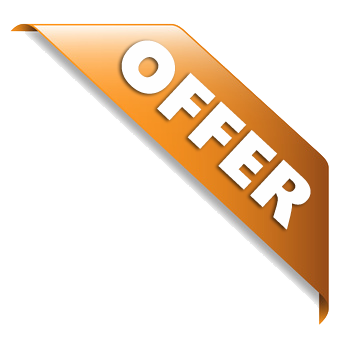 Pack of 6 wholesale Mother's Day cards of the same foil...

More details
Pack of 6 cards

Price per pack ex VAT when you buy

1+
2+
£2.00
£2.00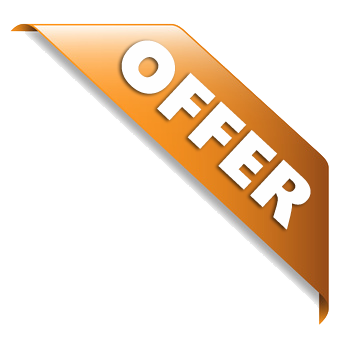 Pack of 6 wholesale Mother's Day cards of the same foil...

More details
Pack of 6 cards

Price per pack ex VAT when you buy

1+
2+
£2.60
£2.60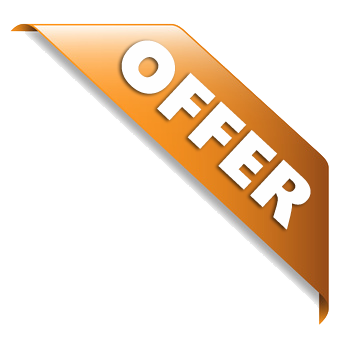 Pack of 6 wholesale Mother's Day cards of the same die-...

More details
Pack of 6 cards

Price per pack ex VAT when you buy

1+
2+
£2.60
£2.60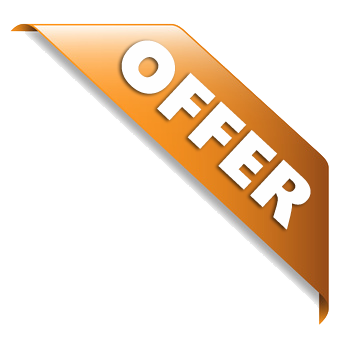 Pack of 6 wholesale Mother's Day cards of the same foil...

More details
Pack of 6 cards

Price per pack ex VAT when you buy

1+
2+
£2.65
£2.65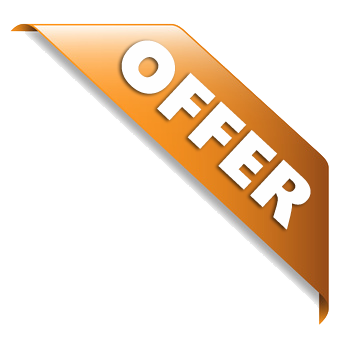 Pack of 6 large wholesale Mother's Day cards of the sam...

More details
Pack of 6 cards

Price per pack ex VAT when you buy

1+
2+
£2.60
£2.60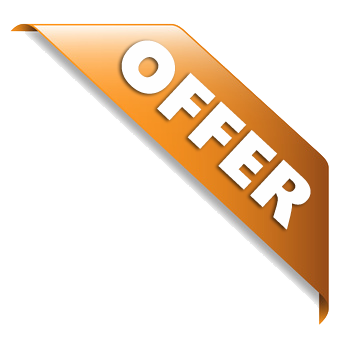 Pack of 6 large Simon Elvin wholesale Mother's Day card...

More details
Pack of 6 cards

Price per pack ex VAT when you buy

1+
2+
£2.50
£2.50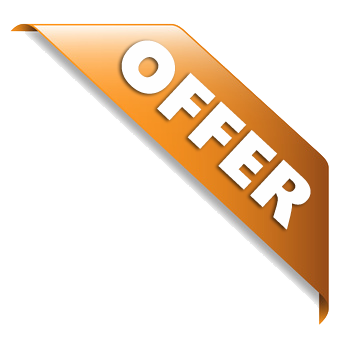 Quality pack of 6 large wholesale Mothers Day cards of the s...

More details
Pack of 6 cards

Price per pack ex VAT when you buy

1+
2+
£2.60
£2.60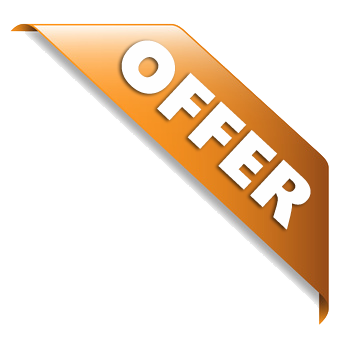 Quality pack of 6 wholesale Mothers Day cards of the sa...

More details
Pack of 6 cards

Price per pack ex VAT when you buy

1+
2+
£1.95
£1.95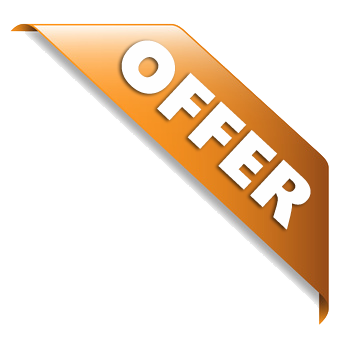 Pack of 12 Silverline wholesale Mother's Day cards with 2 fo...

More details
Pack of 12 cards

Price per pack ex VAT when you buy

1+
2+
£2.40
£2.40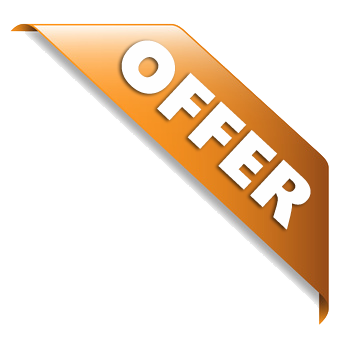 Pack of 12 Silverline wholesale Mother's Day cards with 2 de...

More details
Pack of 12 cards

Price per pack ex VAT when you buy

1+
2+
£2.40
£2.40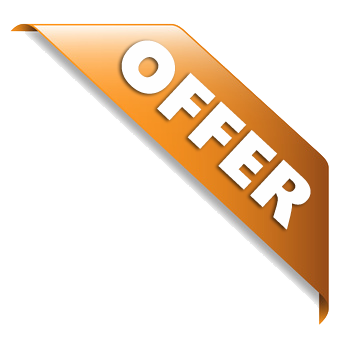 Pack of 12 Silverline wholesale Mother's Day cards with 2 fo...

More details
Pack of 12 cards

Price per pack ex VAT when you buy

1+
2+
£2.40
£2.40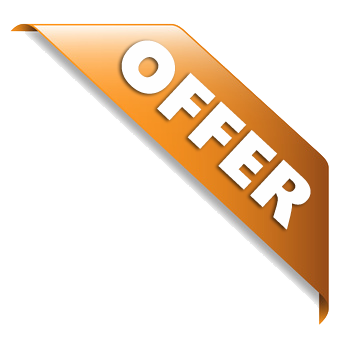 Pack of 6 Carson Higham embellished wholesale Mother's Day c...

More details
Pack of 6 cards

Price per pack ex VAT when you buy

1+
2+
£2.40
£2.40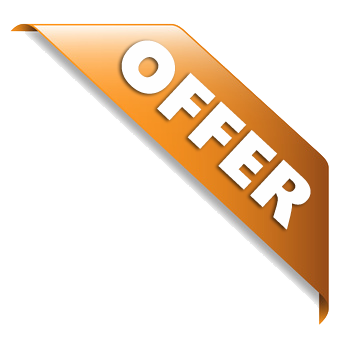 Pack of 6 Carson Higham wholesale Mother's Day cards of the ...

More details
Pack of 6 cards

Price per pack ex VAT when you buy

1+
2+
£2.40
£2.40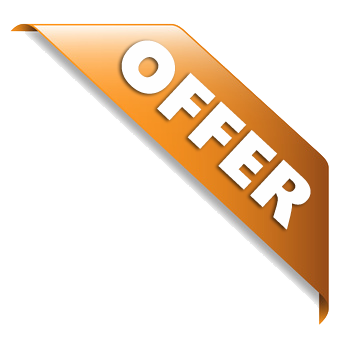 Pack of 6 Carson Higham wholesale Mother's Day cards of the ...

More details
Pack of 6 cards

Price per pack ex VAT when you buy

1+
2+
£2.40
£2.40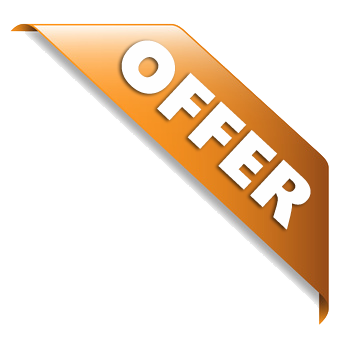 Pack of 6 Carson Higham wholesale Mother's Day cards of the ...

More details
Pack of 6 cards

Price per pack ex VAT when you buy

1+
2+
£2.40
£2.40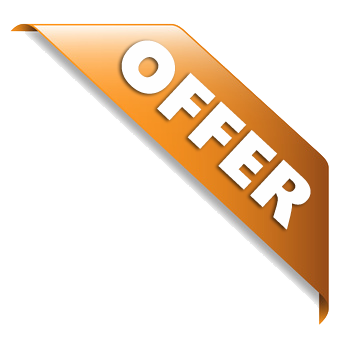 Quality pack of 6 wholesale Mothers Day cards from Simo...

More details
Pack of 6 cards

Price per pack ex VAT when you buy

1+
2+
£1.95
£1.95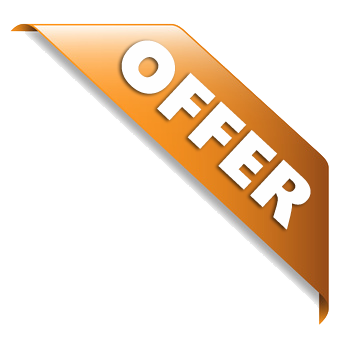 Quality pack of 6 wholesale Mothers Day cards from Simo...

More details
Pack of 6 cards

Price per pack ex VAT when you buy

1+
2+
£1.95
£1.95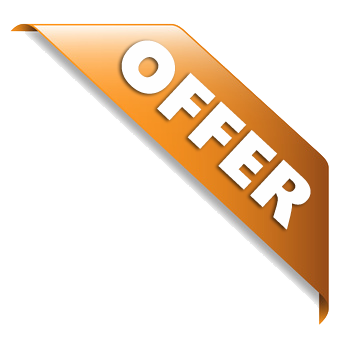 Quality pack of 6 wholesale Mothers Day cards from Simo...

More details
Pack of 6 cards

Price per pack ex VAT when you buy

1+
2+
£1.95
£1.95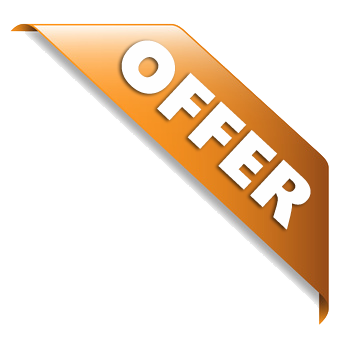 Quality pack of 6 large wholesale Mothers Day cards from Sim...

More details
Pack of 6 cards

Price per pack ex VAT when you buy

1+
2+
£2.50
£2.50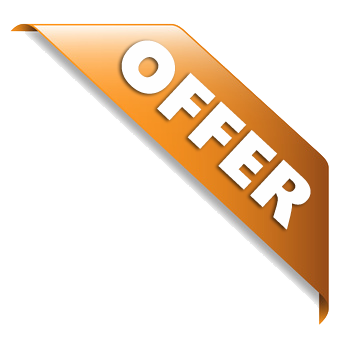 Quality pack of 6 large wholesale Mothers Day cards from Sim...

More details
Pack of 6 cards

Price per pack ex VAT when you buy

1+
2+
£2.50
£2.50

Quality pack of 6 large wholesale Mothers Day cards from Sim...

More details
Pack of 6 cards

Price per pack ex VAT when you buy

1+
2+
£3.20
£3.10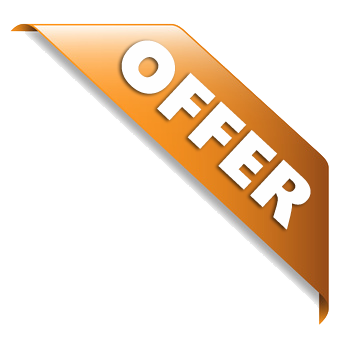 Pack of 6 Xpress Yourself wholesale Mother's Day cards of th...

More details
Pack of 6 cards

Price per pack ex VAT when you buy

1+
2+
£1.95
£1.95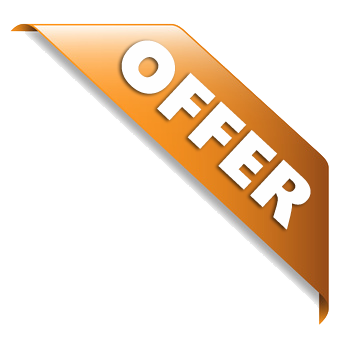 Quality pack of 6 wholesale Mothers Day cards from Xpre...

More details
Pack of 6 cards

Price per pack ex VAT when you buy

1+
2+
£2.40
£2.40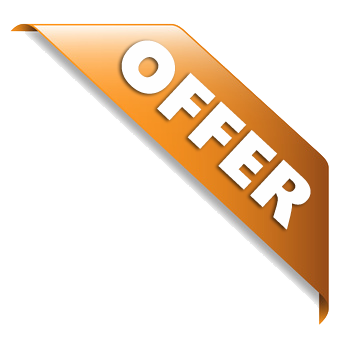 Pack of 6 Carson Higham wholesale Mother's Day cards of the ...

More details
Pack of 6 cards

Price per pack ex VAT when you buy

1+
2+
£1.95
£1.95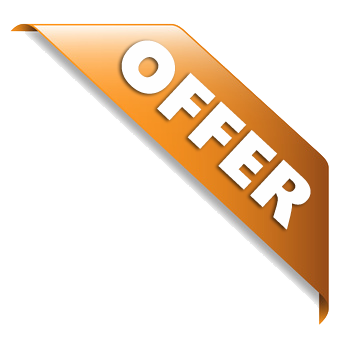 Pack of 6 Carson Higham wholesale Mother's Day cards of the ...

More details
Pack of 6 cards

Price per pack ex VAT when you buy

1+
2+
£1.95
£1.95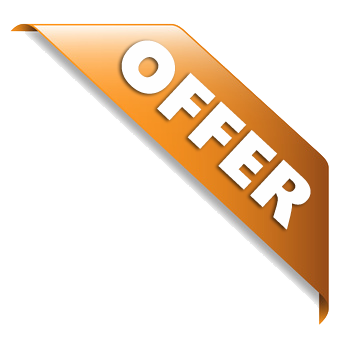 Pack of 6 Carson Higham wholesale Mother's Day cards of the ...

More details
Pack of 6 cards

Price per pack ex VAT when you buy

1+
2+
£1.95
£1.95
| | |
| --- | --- |
| | BACK TO TOP |