Show VAT inclusive prices
Carson Higham Greeting Cards
We're delighted to be stocking this gorgeous range of Carson Higham greeting cards.
Designed and made in England, they feature beautiful blooms, sassy shoes, yummy cakes and many other colourful contemporary designs. All the birthday cards and many of the occasions cards are finished with tiny, delicate jewels and some have a glitter finish too.

They're a great addition to our quality ranges and can be bought in packs of 6 cards the same, or in our exclusive assortments of 36 cards across 6 designs. We're sure you'll love them as much as we do!

Pack of 6 Carson inspirational cards 'those we lost and love...

More details
Pack of 6 cards

Price per pack ex VAT when you buy

1+
2+
£2.20
£2.10

Pack of 6 Carson cards 'let all that you do be done wi...

More details
Pack of 6 cards

Price per pack ex VAT when you buy

1+
2+
£2.20
£2.10

Pack of 6 Carson inspirational cards 'give God your weakness...

More details
Pack of 6 cards

Price per pack ex VAT when you buy

1+
2+
£2.20
£2.10

Pack of 6 Carson Higham embellished inspirational cards 'Wha...

More details
Pack of 6 cards

Price per pack ex VAT when you buy

1+
2+
£3.00
£2.90

Pack of 6 Carson Higham inspirational cards 'I am always wit...

More details
Pack of 6 cards

Price per pack ex VAT when you buy

1+
2+
£2.25
£2.15

Pack of 6 Carson Higham never stop looking up' inspirational...

More details
Pack of 6 cards

Price per pack ex VAT when you buy

1+
2+
£3.15
£3.05

Pack of 6 Carson Higham embellished inspirational cards 'eve...

More details
Pack of 6 cards

Price per pack ex VAT when you buy

1+
2+
£3.15
£3.05

Pack of 6 Carson Higham wholesale cards of the same design w...

More details
Pack of 6 cards

Price per pack ex VAT when you buy

1+
2+
£2.25
£2.15

Pack of 6 Carson Higham wholesale humorous birthday cards of...

More details
Pack of 6 cards

Price per pack ex VAT when you buy

1+
2+
£2.25
£2.15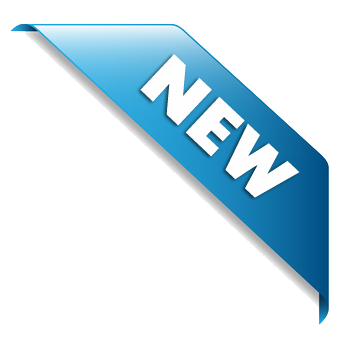 Pack of 6 Carson Higham wholesale cards of the same design w...

More details
Pack of 6 cards

Price per pack ex VAT when you buy

1+
2+
£2.25
£2.15

Pack of 6 Carson Higham wholesale cards of the same design w...

More details
Pack of 6 cards

Price per pack ex VAT when you buy

1+
2+
£2.20
£2.10

Pack of 6 Carson Higham wholesale cards of the same design, ...

More details
Pack of 6 cards

Price per pack ex VAT when you buy

1+
2+
£2.25
£2.25

Pack of 6 Carson Higham wholesale cards of the same design w...

More details
Pack of 6 cards

Price per pack ex VAT when you buy

1+
2+
£2.25
£2.15

Pack of 6 Carson Higham wholesale cards of the same design w...

More details
Pack of 6 cards

Price per pack ex VAT when you buy

1+
2+
£2.25
£2.15

Pack of 6 Carson Higham wholesale birthday cards of the same...

More details
Pack of 6 cards

Price per pack ex VAT when you buy

1+
2+
£2.25
£2.15

Pack of 6 Carson Higham wholesale birthday cards of the same...

More details
Pack of 6 cards

Price per pack ex VAT when you buy

1+
2+
£2.20
£2.10

Pack of 6 Carson Higham wholesale cards of the same design w...

More details
Pack of 6 cards

Price per pack ex VAT when you buy

1+
2+
£2.20
£2.10

Pack of 6 Carson Higham wholesale birthday cards of the same...

More details
Pack of 6 cards

Price per pack ex VAT when you buy

1+
2+
£2.25
£2.15

Pack of 6 Carson Higham wholesale birthday cards of the same...

More details
Pack of 6 cards

Price per pack ex VAT when you buy

1+
2+
£2.25
£2.15

Pack of 6 Carson Higham wholesale cards of the same design w...

More details
Pack of 6 cards

Price per pack ex VAT when you buy

1+
2+
£2.25
£2.15

Pack of 6 Carson Higham wholesale cards of the same design w...

More details
Pack of 6 cards

Price per pack ex VAT when you buy

1+
2+
£2.25
£2.15

Pack of 6 Carson Higham wholesale cards of the same design w...

More details
Pack of 6 cards

Price per pack ex VAT when you buy

1+
2+
£2.25
£2.15

Pack of 6 Carson Higham wholesale birthday cards of the same...

More details
Pack of 6 cards

Price per pack ex VAT when you buy

1+
2+
£2.25
£2.15

Pack of 6 Carson Higham inspirational cards, with white enve...

More details
Pack of 6 cards

Price per pack ex VAT when you buy

1+
2+
£2.25
£2.15

Pack of 6 Carson Higham wholesale cards of the same design w...

More details
Pack of 6 cards

Price per pack ex VAT when you buy

1+
2+
£2.25
£2.15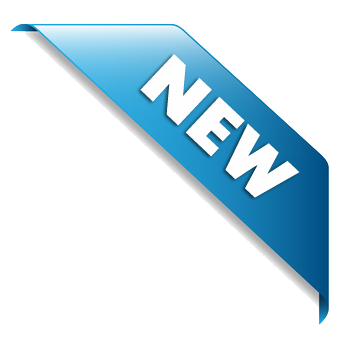 Pack of 6 Carson Higham wholesale cards of the same design w...

More details
Pack of 6 cards

Price per pack ex VAT when you buy

1+
2+
£2.25
£2.15

Pack of 6 Carson Higham birthday cards of the same eye catch...

More details
Pack of 6 cards

Price per pack ex VAT when you buy

1+
2+
£2.25
£2.15

Pack of 6 Carson Higham wholesale birthday cards of the same...

More details
Pack of 6 cards

Price per pack ex VAT when you buy

1+
2+
£2.20
£2.10

Pack of 6 Carson Higham wholesale birthday cards of the same...

More details
Pack of 6 cards

Price per pack ex VAT when you buy

1+
2+
£2.25
£2.15

Pack of 6 Carson Higham 'one step at a time' inspirational c...

More details
Pack of 6 cards

Price per pack ex VAT when you buy

1+
2+
£2.25
£2.15

Pack of 6 Carson Higham 'you are amazing, don't you forget i...

More details
Pack of 6 cards

Price per pack ex VAT when you buy

1+
2+
£2.25
£2.15

Pack of 6 Carson Higham 'you are something magical!' inspira...

More details
Pack of 6 cards

Price per pack ex VAT when you buy

1+
2+
£2.20
£2.10

Pack of 6 Carson Higham 'you are bright, you are beautiful, ...

More details
Pack of 6 cards

Price per pack ex VAT when you buy

1+
2+
£3.05
£2.95

Pack of 6 Carson Higham 'showering you with love' inspiratio...

More details
Pack of 6 cards

Price per pack ex VAT when you buy

1+
2+
£3.15
£3.05

Pack of 6 Carson Higham 'good friends are like stars, you ca...

More details
Pack of 6 cards

Price per pack ex VAT when you buy

1+
2+
£3.15
£3.05

Pack of 6 Carson Higham 'you are my sunshine!' inspirational...

More details
Pack of 6 cards

Price per pack ex VAT when you buy

1+
2+
£2.20
£2.10

Pack of 6 Carson Higham 'Each day only comes once in a lifet...

More details
Pack of 6 cards

Price per pack ex VAT when you buy

1+
2+
£2.20
£2.10

Pack of 6 Carson Higham inspirational cards with the lovely ...

More details
Pack of 6 cards

Price per pack ex VAT when you buy

1+
2+
£2.20
£2.10

Pack of 6 Carson Higham 'after the rain comes the rainbow' i...

More details
Pack of 6 cards

Price per pack ex VAT when you buy

1+
2+
£2.20
£2.10

Pack of 6 Carson Higham 'let yourself shine' inspirational c...

More details
Pack of 6 cards

Price per pack ex VAT when you buy

1+
2+
£2.20
£2.10

Pack of 6 Carson cards 'there is heaven in every friendship'...

More details
Pack of 6 cards

Price per pack ex VAT when you buy

1+
2+
£2.25
£2.15

Pack of 6 Carson Higham cars of the same contemporary design...

More details
Pack of 6 cards

Price per pack ex VAT when you buy

1+
2+
£2.25
£2.15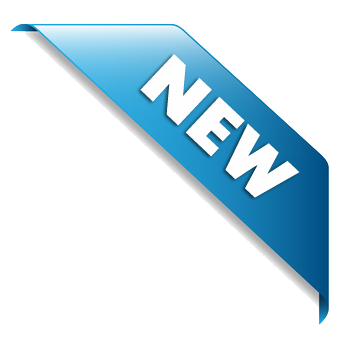 Pack of 6 Carson Higham cards of the same design, with white...

More details
Pack of 6 cards

Price per pack ex VAT when you buy

1+
2+
£2.25
£2.15

Pack of 6 Carson Higham wholesale thinking of you cards of t...

More details
Pack of 6 cards

Price per pack ex VAT when you buy

1+
2+
£2.25
£2.15

Pack of 6 Carson Higham wholesale thinking of you cards of t...

More details
Pack of 6 cards

Price per pack ex VAT when you buy

1+
2+
£3.05
£2.95

Pack of 6 Carson Higham wholesale thinking of you cards of t...

More details
Pack of 6 cards

Price per pack ex VAT when you buy

1+
2+
£3.15
£3.05

Pack of 6 Carson Higham wholesalecards of the same design wi...

More details
Pack of 6 cards

Price per pack ex VAT when you buy

1+
2+
£2.25
£2.15

Pack of 6 Carson Higham wholesalecards of the same design wi...

More details
Pack of 6 cards

Price per pack ex VAT when you buy

1+
2+
£2.20
£2.10

Pack of 6 Carson Higham wholesale hand embellished cards of ...

More details
Pack of 6 cards

Price per pack ex VAT when you buy

1+
2+
£2.25
£2.15

Pack of 6 Carson Higham wholesale cards of the same design w...

More details
Pack of 6 cards

Price per pack ex VAT when you buy

1+
2+
£2.25
£2.15

Carson Higham wholesale greeting cards of the same contempor...

More details
Pack of 6 cards

Price per pack ex VAT when you buy

1+
2+
£2.25
£2.25

Pack of 6 Carson Higham wholesale cards of the same contempo...

More details
Pack of 6 cards

Price per pack ex VAT when you buy

1+
2+
£2.25
£2.15

Pack of 6 Carson Higham wholesale cards of the same contempo...

More details
Pack of 6 cards

Price per pack ex VAT when you buy

1+
2+
£2.25
£2.15

Pack of 6 Carson Higham wholesale cards of the same contempo...

More details
Pack of 6 cards

Price per pack ex VAT when you buy

1+
2+
£2.25
£2.15

Pack of 6 Carson Higham wholesale cards of the same contempo...

More details
Pack of 6 cards

Price per pack ex VAT when you buy

1+
2+
£2.25
£2.15

Pack of 6 Carson Higham wholesale cards of the same contempo...

More details
Pack of 6 cards

Price per pack ex VAT when you buy

1+
2+
£2.25
£2.15

Pack of 6 Carson Higham wholesale cards of the same contempo...

More details
Pack of 6 cards

Price per pack ex VAT when you buy

1+
2+
£2.25
£2.15

Pack of 6 Carson Higham wholesale cards of the same contempo...

More details
Pack of 6 cards

Price per pack ex VAT when you buy

1+
2+
£2.25
£2.15

Pack of 6 Carson Higham wholesale cards of the same design w...

More details
Pack of 6 cards

Price per pack ex VAT when you buy

1+
2+
£2.25
£2.15

Pack of 6 Carson Higham wholesale cards of the same design w...

More details
Pack of 6 cards

Price per pack ex VAT when you buy

1+
2+
£2.25
£2.15

Pack of 6 Carson Higham wholesale cards of the same design w...

More details
Pack of 6 cards

Price per pack ex VAT when you buy

1+
2+
£2.25
£2.15

Pack of 6 Carson Higham wholesale cards of the same design w...

More details
Pack of 6 cards

Price per pack ex VAT when you buy

1+
2+
£2.20
£2.10

Pack of 6 Carson Higham wholesale cards of the same design w...

More details
Pack of 6 cards

Price per pack ex VAT when you buy

1+
2+
£3.15
£3.05

Pack of 6 Carson Higham wholesale cards of the same contempo...

More details
Pack of 6 cards

Price per pack ex VAT when you buy

1+
2+
£2.20
£2.10

Pack of 6 Carson Higham wholesale new home cards of the same...

More details
Pack of 6 cards

Price per pack ex VAT when you buy

1+
2+
£2.20
£2.10

Pack of 6 Carson Higham wholesale new home cards of the same...

More details
Pack of 6 cards

Price per pack ex VAT when you buy

1+
2+
£2.20
£2.15

Pack of 6 Carson Higham wholesale new home cards of the same...

More details
Pack of 6 cards

Price per pack ex VAT when you buy

1+
2+
£2.20
£2.10

Pack of 6 Carson Higham wholesale new home cards of the same...

More details
Pack of 6 cards

Price per pack ex VAT when you buy

1+
2+
£2.20
£2.10

Pack of 6 Carson Higham wholesale new home cards of th...

More details
Pack of 6 cards

Price per pack ex VAT when you buy

1+
2+
£3.05
£2.95

Pack of 6 Carson Higham wholesale new home cards of the same...

More details
Pack of 6 cards

Price per pack ex VAT when you buy

1+
2+
£2.25
£2.15

Pack of 6 Carson Higham wholesale new home cards of the same...

More details
Pack of 6 cards

Price per pack ex VAT when you buy

1+
2+
£2.25
£2.15

Pack of 6 Carson Higham wholesale new home cards of the same...

More details
Pack of 6 cards

Price per pack ex VAT when you buy

1+
2+
£3.05
£2.95

Pack of 6 Carson Higham 'with love' cards, finished with hol...

More details
Pack of 6 cards

Price per pack ex VAT when you buy

1+
2+
£2.25
£2.15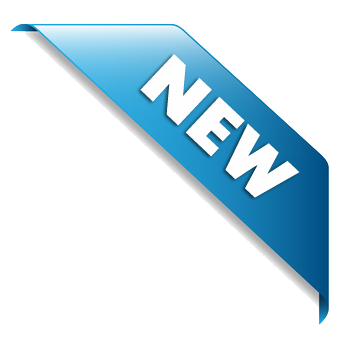 Pack of 6 Carson Higham wholesale thank you cards of the sam...

More details
Pack of 6 cards

Price per pack ex VAT when you buy

1+
2+
£2.25
£2.15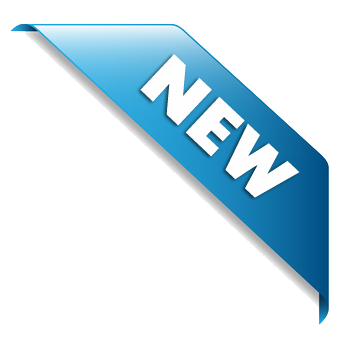 Pack of 6 Carson Higham wholesale thank you cards of the sam...

More details
Pack of 6 cards

Price per pack ex VAT when you buy

1+
2+
£2.25
£2.15

Pack of 6 Carson Higham wholesale thank you cards of the sam...

More details
Pack of 6 cards

Price per pack ex VAT when you buy

1+
2+
£2.25
£2.15

Pack of 6 Carson Higham wholesale thank you cards of the sam...

More details
Pack of 6 cards

Price per pack ex VAT when you buy

1+
2+
£2.20
£2.10

Pack of 6 Carson Higham wholesale hand embellished cards of ...

More details
Pack of 6 cards

Price per pack ex VAT when you buy

1+
2+
£2.20
£2.10

Pack of 6 Carson Higham wholesale cards of the same design a...

More details
Pack of 6 cards

Price per pack ex VAT when you buy

1+
2+
£2.25
£2.15

Pack of 6 Carson Higham wholesale new baby cards of the same...

More details
Pack of 6 cards

Price per pack ex VAT when you buy

1+
2+
£2.25
£2.15

Pack of 6 Carson Higham wholesale new baby cards of the same...

More details
Pack of 6 cards

Price per pack ex VAT when you buy

1+
2+
£2.25
£2.15

Pack of 6 Carson Higham wholesale new baby cards of the same...

More details
Pack of 6 cards

Price per pack ex VAT when you buy

1+
2+
£2.25
£2.15

Pack of 6 Carson Higham wholesale new baby cards of the same...

More details
Pack of 6 cards

Price per pack ex VAT when you buy

1+
2+
£2.25
£2.15

Pack of 6 Carson Higham wholesale new baby cards of the same...

More details
Pack of 6 cards

Price per pack ex VAT when you buy

1+
2+
£2.25
£2.15

Pack of 6 Carson Higham wholesale new baby cards of the same...

More details
Pack of 6 cards

Price per pack ex VAT when you buy

1+
2+
£2.25
£2.15

Pack of 6 Carson Higham wholesale new baby cards of the same...

More details
Pack of 6 cards

Price per pack ex VAT when you buy

1+
2+
£2.25
£2.15

Pack of 6 Carson Higham wholesale new baby cards of the same...

More details
Pack of 6 cards

Price per pack ex VAT when you buy

1+
2+
£2.25
£2.15

Pack of 6 Carson Higham new baby cards of the same design wi...

More details
Pack of 6 cards

Price per pack ex VAT when you buy

1+
2+
£2.25
£2.15

Pack of 6 Carson Higham wholesale new baby cards of the same...

More details
Pack of 6 cards

Price per pack ex VAT when you buy

1+
2+
£2.25
£2.15

Pack of 6 Carson Higham wholesale new baby cards of the same...

More details
Pack of 6 cards

Price per pack ex VAT when you buy

1+
2+
£2.25
£2.15

Pack of 6 Carson Higham wholesale new baby cards of the same...

More details
Pack of 6 cards

Price per pack ex VAT when you buy

1+
2+
£3.15
£3.05

Pack of 6 Carson Higham wholesale new baby cards of the same...

More details
Pack of 6 cards

Price per pack ex VAT when you buy

1+
2+
£2.25
£2.15

Pack of 6 Carson Higham naming day cards of the same d...

More details
Pack of 6 cards

Price per pack ex VAT when you buy

1+
2+
£2.20
£2.10

Pack of 6 Carson Higham naming day cards of the same design ...

More details
Pack of 6 cards

Price per pack ex VAT when you buy

1+
2+
£2.20
£2.10

Pack of 6 Carson Higham wholesale cards of the same design a...

More details
Pack of 6 cards

Price per pack ex VAT when you buy

1+
2+
£2.25
£2.15

Pack of 6 Carson Higham wholesale cards of the same design a...

More details
Pack of 6 cards

Price per pack ex VAT when you buy

1+
2+
£2.25
£2.15

Pack of 6 Carson Higham wholesale cards of the same design a...

More details
Pack of 6 cards

Price per pack ex VAT when you buy

1+
2+
£2.25
£2.15

Pack of 6 Carson Higham wholesale cards of the same design a...

More details
Pack of 6 cards

Price per pack ex VAT when you buy

1+
2+
£2.25
£2.15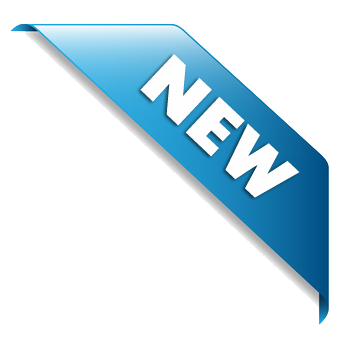 Pack of 6 Carson Higham wholesale greeting cards of the...

More details
Pack of 6 cards

Price per pack ex VAT when you buy

1+
2+
£2.25
£2.15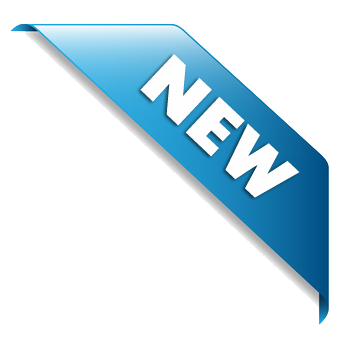 Pack of 6 Carson Higham birthday cards of the same design. &...

More details
Pack of 6 cards

Price per pack ex VAT when you buy

1+
2+
£2.25
£2.15

Pack of 6 Carson Higham birthday cards of the same design. &...

More details
Pack of 6 cards

Price per pack ex VAT when you buy

1+
2+
£2.25
£2.15

Pack of 6 Carson Higham sympathy cards with white envelopes....

More details
Pack of 6 cards

Price per pack ex VAT when you buy

1+
2+
£2.25
£2.15

Pack of 6 Carson Higham sympathy cards with white envelopes....

More details
Pack of 6 cards

Price per pack ex VAT when you buy

1+
2+
£2.25
£2.15

Pack of 6 Carson Higham sympathy cards with white envelopes....

More details
Pack of 6 cards

Price per pack ex VAT when you buy

1+
2+
£2.25
£2.15

Pack of 6 Carson Higham sympathy cards with white envelopes....

More details
Pack of 6 cards

Price per pack ex VAT when you buy

1+
2+
£2.25
£2.15

Pack of 6 Carson Higham sympathy cards with white envelopes....

More details
Pack of 6 cards

Price per pack ex VAT when you buy

1+
2+
£2.25
£2.15

Pack of 6 Carson Higham sympathy cards with white envelopes....

More details
Pack of 6 cards

Price per pack ex VAT when you buy

1+
2+
£2.25
£2.15

Pack of 6 Carson Higham sympathy cards with white envelopes....

More details
Pack of 6 cards

Price per pack ex VAT when you buy

1+
2+
£2.25
£2.15

Pack of 6 Carson Higham sympathy cards with white envelopes....

More details
Pack of 6 cards

Price per pack ex VAT when you buy

1+
2+
£2.25
£2.15

Pack of 6 Carson Higham sympathy cards with white envelopes....

More details
Pack of 6 cards

Price per pack ex VAT when you buy

1+
2+
£2.25
£2.15

Pack of 6 Carson Higham sympathy cards with white envelopes....

More details
Pack of 6 cards

Price per pack ex VAT when you buy

1+
2+
£2.25
£2.15

Pack of 6 Carson Higham sympathy cards with white envelopes....

More details
Pack of 6 cards

Price per pack ex VAT when you buy

1+
2+
£2.25
£2.15

Pack of 6 Carson Higham sympathy cards with white envelopes....

More details
Pack of 6 cards

Price per pack ex VAT when you buy

1+
2+
£2.25
£2.15

Pack of 6 Carson Higham delicate sympathy cards, with white ...

More details
Pack of 6 cards

Price per pack ex VAT when you buy

1+
2+
£2.25
£2.15

Pack of 6 Caron Higham cards of the same colourful design.&n...

More details
Pack of 6 cards

Price per pack ex VAT when you buy

1+
2+
£2.25
£2.15

Pack of 6 Caron Higham cards of the same colourful design.&n...

More details
Pack of 6 cards

Price per pack ex VAT when you buy

1+
2+
£2.25
£2.15

Pack of 6 Caron Higham cards of the same colourful design.&n...

More details
Pack of 6 cards

Price per pack ex VAT when you buy

1+
2+
£2.25
£2.15

Pack of 6 Caron Higham cards of the same colourful design.&n...

More details
Pack of 6 cards

Price per pack ex VAT when you buy

1+
2+
£2.25
£2.15

Pack of 6 Caron Higham cards of the same colourful design.&n...

More details
Pack of 6 cards

Price per pack ex VAT when you buy

1+
2+
£2.25
£2.15

Pack of 6 Carson Higham birthday cards of the same colourful...

More details
Pack of 6 cards

Price per pack ex VAT when you buy

1+
2+
£2.25
£2.15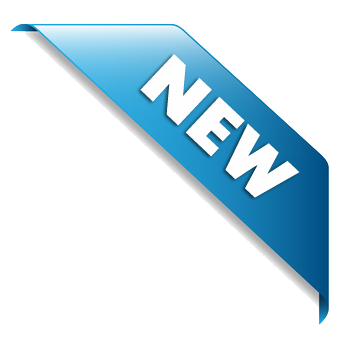 Pack of 6 Carson Higham birthday cards of the same colourful...

More details
Pack of 6 cards

Price per pack ex VAT when you buy

1+
2+
£2.25
£2.15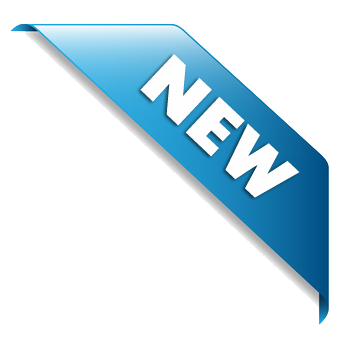 Pack of 6 Carson Higham birthday cards of the same colourful...

More details
Pack of 6 cards

Price per pack ex VAT when you buy

1+
2+
£2.25
£2.15

Pack of 6 Carson Higham birthday cards of the same colourful...

More details
Pack of 6 cards

Price per pack ex VAT when you buy

1+
2+
£2.25
£2.15

Pack of 6 Carson Higham birthday cards of the same colourful...

More details
Pack of 6 cards

Price per pack ex VAT when you buy

1+
2+
£2.25
£2.15

Pack of 6 Carson Higham birthday cards of the same colourful...

More details
Pack of 6 cards

Price per pack ex VAT when you buy

1+
2+
£2.25
£2.15

Pack of 6 Carson Higham birthday cards of the same colourful...

More details
Pack of 6 cards

Price per pack ex VAT when you buy

1+
2+
£2.25
£2.15

Pack of 6 Carson Higham wholesale cards of the same design w...

More details
Pack of 6 cards

Price per pack ex VAT when you buy

1+
2+
£2.25
£2.15

Pack of 6 Carson Higham wholesale cards of the same design w...

More details
Pack of 6 cards

Price per pack ex VAT when you buy

1+
2+
£2.25
£2.15

Pack of 6 Carson Higham wholesale cards of the same design w...

More details
Pack of 6 cards

Price per pack ex VAT when you buy

1+
2+
£2.25
£2.15

Pack of 6 Carson Higham wholesale cards of the same design w...

More details
Pack of 6 cards

Price per pack ex VAT when you buy

1+
2+
£2.25
£2.15

Pack of 6 Carson Higham wholesale cards of the same design w...

More details
Pack of 6 cards

Price per pack ex VAT when you buy

1+
2+
£2.25
£2.15

Pack of 6 Carson Higham wholesale cards of the same design w...

More details
Pack of 6 cards

Price per pack ex VAT when you buy

1+
2+
£2.25
£2.15

Pack of 6 Carson Higham wholesale cards of the same design w...

More details
Pack of 6 cards

Price per pack ex VAT when you buy

1+
2+
£2.25
£2.15

Pack of 6 Carson Higham wholesale hand embellished birthday ...

More details
Pack of 6 cards

Price per pack ex VAT when you buy

1+
2+
£2.25
£2.15

Pack of 6 Carson Higham wholesale cards of the same design w...

More details
Pack of 6 cards

Price per pack ex VAT when you buy

1+
2+
£2.25
£2.15

Pack of 6 Carson Higham wholesale cards of the same design w...

More details
Pack of 6 cards

Price per pack ex VAT when you buy

1+
2+
£2.25
£2.15

Pack of 6 Carson Higham wholesale cards of the same design w...

More details
Pack of 6 cards

Price per pack ex VAT when you buy

1+
2+
£2.25
£2.15

Pack of 6 Carson Higham wholesale cards of the same design w...

More details
Pack of 6 cards

Price per pack ex VAT when you buy

1+
2+
£2.25
£2.15

Pack of 6 Carson Higham wholesale cards of the same design w...

More details
Pack of 6 cards

Price per pack ex VAT when you buy

1+
2+
£2.25
£2.15

Pack of 6 Carson Higham birthday cards of the same design an...

More details
Pack of 6 cards

Price per pack ex VAT when you buy

1+
2+
£2.25
£2.15

Pack of 6 Carson Higham wholesale cards of the same design w...

More details
Pack of 6 cards

Price per pack ex VAT when you buy

1+
2+
£2.25
£2.15

Pack of 6 Carson Higham wholesale hand embellished birthday ...

More details
Pack of 6 cards

Price per pack ex VAT when you buy

1+
2+
£3.15
£3.05

Pack of 6 Carson Higham wholesale birthday cards of the same...

More details
Pack of 6 cards

Price per pack ex VAT when you buy

1+
2+
£2.20
£2.10

Pack of 6 Carson Higham delicate sympathy cards, with white ...

More details
Pack of 6 cards

Price per pack ex VAT when you buy

1+
2+
£2.25
£2.15

Pack of 6 Carson Higham wholesale birthday cards of the same...

More details
Pack of 6 cards

Price per pack ex VAT when you buy

1+
2+
£2.25
£2.15

Pack of 6 Carson Higham wholesale cards of the same contempo...

More details
Pack of 6 cards

Price per pack ex VAT when you buy

1+
2+
£2.25
£2.15

Pack of 6 Carson Higham wholesale cards of the same contempo...

More details
Pack of 6 cards

Price per pack ex VAT when you buy

1+
2+
£2.25
£2.15

Pack of 6 Carson Higham wholesale cards of the same contempo...

More details
Pack of 6 cards

Price per pack ex VAT when you buy

1+
2+
£2.25
£2.15

Pack of 6 Carson Higham wholesale cards of the same contempo...

More details
Pack of 6 cards

Price per pack ex VAT when you buy

1+
2+
£2.25
£2.15

Pack of 6 Carson Higham wholesale birthday cards of the same...

More details
Pack of 6 cards

Price per pack ex VAT when you buy

1+
2+
£2.25
£2.15

Pack of 6 Carson Higham sympathy cards with white envelopes....

More details
Pack of 6 cards

Price per pack ex VAT when you buy

1+
2+
£2.25
£2.15

Pack of 6 Carson Higham wholesale birthday cards of the same...

More details
Pack of 6 cards

Price per pack ex VAT when you buy

1+
2+
£2.25
£2.15

Pack of 6 Carson Higham wholesale cards of the same contempo...

More details
Pack of 6 cards

Price per pack ex VAT when you buy

1+
2+
£2.25
£2.15

Pack of 6 Carson Higham wholesale hand embellished birthday ...

More details
Pack of 6 cards

Price per pack ex VAT when you buy

1+
2+
£2.25
£2.15

Pack of 6 Carson Higham wholesale birthday cards of the same...

More details
Pack of 6 cards

Price per pack ex VAT when you buy

1+
2+
£2.20
£2.10

Pack of 6 Carson Higham wholesale cards of the same contempo...

More details
Pack of 6 cards

Price per pack ex VAT when you buy

1+
2+
£2.25
£2.15

Pack of 6 Carson Higham wholesale birthday cards of the same...

More details
Pack of 6 cards

Price per pack ex VAT when you buy

1+
2+
£2.25
£2.15

Pack of 6 Carson Higham wholesale birthday cards of the same...

More details
Pack of 6 cards

Price per pack ex VAT when you buy

1+
2+
£2.25
£2.15

Pack of 6 Carson Higham wholesale birthday cards of the same...

More details
Pack of 6 cards

Price per pack ex VAT when you buy

1+
2+
£2.25
£2.15

Pack of 6 Carson Higham wholesale birthday cards of the same...

More details
Pack of 6 cards

Price per pack ex VAT when you buy

1+
2+
£2.25
£2.15

Pack of 6 Carson Higham wholesale cards of the same design w...

More details
Pack of 6 cards

Price per pack ex VAT when you buy

1+
2+
£2.25
£2.15

Pack of 6 Carson Higham wholesale cards of the same contempo...

More details
Pack of 6 cards

Price per pack ex VAT when you buy

1+
2+
£2.25
£2.15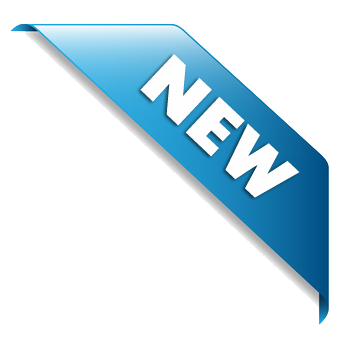 Pack of 6 Carson Higham wholesale cards of the same contempo...

More details
Pack of 6 cards

Price per pack ex VAT when you buy

1+
2+
£2.25
£2.15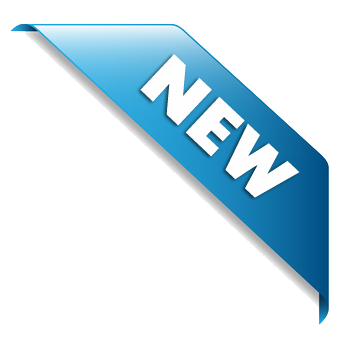 Pack of 6 Carson Higham wholesale birthday cards of the same...

More details
Pack of 6 cards

Price per pack ex VAT when you buy

1+
2+
£2.25
£2.15

Pack of 6 Carson Higham wholesale birthday cards of the same...

More details
Pack of 6 cards

Price per pack ex VAT when you buy

1+
2+
£2.25
£2.15

Pack of 6 Carson Higham wholesale cards of the same design w...

More details
Pack of 6 cards

Price per pack ex VAT when you buy

1+
2+
£2.25
£2.15

Pack of 6 Carson Higham wholesale cards of the same design w...

More details
Pack of 6 cards

Price per pack ex VAT when you buy

1+
2+
£2.25
£2.15

Pack of 6 Carson Higham wholesale cards of the same contempo...

More details
Pack of 6 cards

Price per pack ex VAT when you buy

1+
2+
£2.25
£2.15

Pack of 6 Carson Higham wholesale cards of the same design w...

More details
Pack of 6 cards

Price per pack ex VAT when you buy

1+
2+
£2.25
£2.15

Pack of 6 Carson Higham wholesale birthday cards of the same...

More details
Pack of 6 cards

Price per pack ex VAT when you buy

1+
2+
£2.25
£2.15

Pack of 6 Carson Higham wholesale cards of the same design w...

More details
Pack of 6 cards

Price per pack ex VAT when you buy

1+
2+
£2.25
£2.15

Pack of 6 Carson Higham wholesale greeting cards of th...

More details
Pack of 6 cards

Price per pack ex VAT when you buy

1+
2+
£2.25
£2.15

Pack of 6 Carson Higham wholesale greeting cards of th...

More details
Pack of 6 cards

Price per pack ex VAT when you buy

1+
2+
£2.25
£2.15

Pack of 6 Carson Higham wholesale greeting cards of th...

More details
Pack of 6 cards

Price per pack ex VAT when you buy

1+
2+
£2.25
£2.15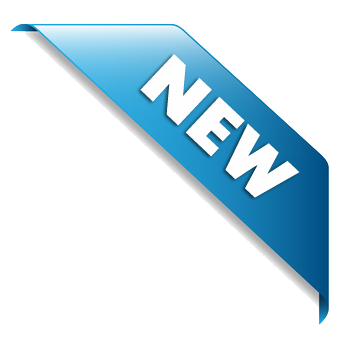 Pack of 6 Carson Higham birthday cards of the same colourful...

More details
Pack of 6 cards

Price per pack ex VAT when you buy

1+
2+
£2.25
£2.15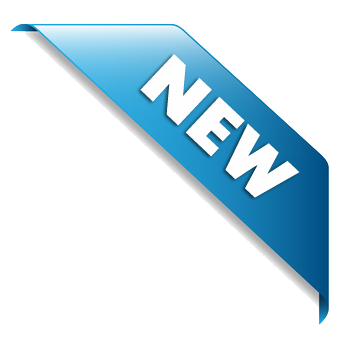 Pack of 6 Carson Higham wholesale greeting cards of th...

More details
Pack of 6 cards

Price per pack ex VAT when you buy

1+
2+
£2.25
£2.15

Pack of 6 Carson Higham wholesale birthday cards of the same...

More details
Pack of 6 cards

Price per pack ex VAT when you buy

1+
2+
£2.25
£2.15

Pack of 6 Carson Higham wholesale birthday cards of the same...

More details
Pack of 6 cards

Price per pack ex VAT when you buy

1+
2+
£2.25
£2.15

Pack of 6 Carson Higham wholesale birthday cards of the same...

More details
Pack of 6 cards

Price per pack ex VAT when you buy

1+
2+
£2.25
£2.15

Pack of 6 Carson Higham wholesale birthday cards of the same...

More details
Pack of 6 cards

Price per pack ex VAT when you buy

1+
2+
£2.25
£2.15

Pack of 6 Carson Higham wholesale hand embellished birthday ...

More details
Pack of 6 cards

Price per pack ex VAT when you buy

1+
2+
£3.15
£3.05

Pack of 6 Carson Higham wholesale birthday cards of the same...

More details
Pack of 6 cards

Price per pack ex VAT when you buy

1+
2+
£2.25
£2.15

Pack of 6 Carson Higham wholesale birthday cards of the same...

More details
Pack of 6 cards

Price per pack ex VAT when you buy

1+
2+
£2.25
£2.15

Pack of 6 Carson Higham wholesale cards of the same contempo...

More details
Pack of 6 cards

Price per pack ex VAT when you buy

1+
2+
£2.25
£2.15

Pack of 6 Carson Higham wholesale cards of the same contempo...

More details
Pack of 6 cards

Price per pack ex VAT when you buy

1+
2+