Open Product Filters
Categories
Show VAT inclusive prices
Carson Higham greeting cards
We're delighted to stock an extensive range of gorgeous, fast selling Carson Higham greeting cards.
Designed and printed in England, they feature beautiful blooms, sassy shoes, yummy cakes and many other colourful contemporary designs. Some of the birthday cards and occasions cards are finished with tiny, delicate jewels - thse are described as embellished.

They're one of our most popular ranges and some of the designs are blank inside so the exact message required can be written in them. They can be bought in packs of 6 cards the same, or in our exclusive assortments of 36 cards across 6 designs.

We're sure you'll love them as much as we do!

Pack of 6 Carson Higham wholesale cards of the same design w...

More details
Pack of 6 cards

Price per pack ex VAT when you buy

1+
2+
£2.40
£2.30

Pack of 6 Carson Higham wholesale cards of the same design, ...

More details
Pack of 6 cards

Price per pack ex VAT when you buy

1+
2+
£2.40
£2.30

Pack of 6 Carson Higham wholesale cards of the same design w...

More details
Pack of 6 cards

Price per pack ex VAT when you buy

1+
2+
£2.40
£2.30

Pack of 6 Carson Higham wholesale cards of the same floral d...

More details
Pack of 6 cards

Price per pack ex VAT when you buy

1+
2+
£2.40
£2.30

Pack of 6 Carson Higham wholesale cards of the same contempo...

More details
Pack of 6 cards

Price per pack ex VAT when you buy

1+
2+
£2.40
£2.30

Pack of 6 Carson Higham wholesale cards of the same design w...

More details
Pack of 6 cards

Price per pack ex VAT when you buy

1+
2+
£2.40
£2.30

Pack of 6 Carson Higham wholesale cards of the same design w...

More details
Pack of 6 cards

Price per pack ex VAT when you buy

1+
2+
£2.40
£2.30

Pack of 6 Carson Higham wholesale cards of the same design w...

More details
Pack of 6 cards

Price per pack ex VAT when you buy

1+
2+
£2.40
£2.30

Pack of 6 Carson Higham Christmas cards of the same design a...

More details
Pack of 6 cards

Price per pack ex VAT when you buy

1+
2+
£2.40
£2.30

Pack of 6 Carson Higham wholesale cards of the same design w...

More details
Pack of 6 cards

Price per pack ex VAT when you buy

1+
2+
£2.40
£2.30

Pack of 6 Carson Higham wholesale birthday cards of the same...

More details
Pack of 6 cards

Price per pack ex VAT when you buy

1+
2+
£2.40
£2.30

Pack of 6 Carson Higham wholesale cards of the same design, ...

More details
Pack of 6 cards

Price per pack ex VAT when you buy

1+
2+
£2.40
£2.30

Pack of 6 Carson Higham wholesale cards of the same design w...

More details
Pack of 6 cards

Price per pack ex VAT when you buy

1+
2+
£2.40
£2.30

Pack of 6 Carson Higham Christmas cards of the same design a...

More details
Pack of 6 cards

Price per pack ex VAT when you buy

1+
2+
£2.40
£2.30

Pack of 6 Carson Higham Christmas cards of the same design a...

More details
Pack of 6 cards

Price per pack ex VAT when you buy

1+
2+
£2.40
£2.30

Pack of 6 Carson Higham Christmas cards of the same design. ...

More details
Pack of 6 cards

Price per pack ex VAT when you buy

1+
2+
£2.40
£2.30

Pack of 6 Carson Higham Christmas cards of the same design. ...

More details
Pack of 6 cards

Price per pack ex VAT when you buy

1+
2+
£2.40
£2.30

Pack of 6 Carson Higham Christmas cards of the same design a...

More details
Pack of 6 cards

Price per pack ex VAT when you buy

1+
2+
£2.40
£2.30

Pack of 6 Carson Higham Christmas cards of the same design. ...

More details
Pack of 6 cards

Price per pack ex VAT when you buy

1+
2+
£2.40
£2.30

Pack of 6 Carson Higham Christmas cards of the same design. ...

More details
Pack of 6 cards

Price per pack ex VAT when you buy

1+
2+
£2.40
£2.30

Pack of 6 Carson Higham wholesale hand embellished birthday ...

More details
Pack of 6 cards

Price per pack ex VAT when you buy

1+
2+
£2.40
£2.30

Pack of 6 Carson Higham wholesale birthday cards of the same...

More details
Pack of 6 cards

Price per pack ex VAT when you buy

1+
2+
£2.40
£2.30

Pack of 6 Carson Higham Christmas cards cards of the sa...

More details
Pack of 6 cards

Price per pack ex VAT when you buy

1+
2+
£2.40
£2.30

Pack of 6 Carson Higham Christmas cards cards of the sa...

More details
Pack of 6 cards

Price per pack ex VAT when you buy

1+
2+
£2.40
£2.30

Pack of 6 Carson Higham Christmas cards cards of the sa...

More details
Pack of 6 cards

Price per pack ex VAT when you buy

1+
2+
£2.40
£2.30

Pack of 6 Carson Higham Christmas cards cards of the sa...

More details
Pack of 6 cards

Price per pack ex VAT when you buy

1+
2+
£2.40
£2.30

Pack of 6 Carson Higham Christmas cards cards of the sa...

More details
Pack of 6 cards

Price per pack ex VAT when you buy

1+
2+
£2.40
£2.30

Pack of 6 Carson Higham wholesale Christmas cards of the sam...

More details
Pack of 6 cards

Price per pack ex VAT when you buy

1+
2+
£2.40
£2.30

Pack of 6 Carson Higham Christmas cards of the same design a...

More details
Pack of 6 cards

Price per pack ex VAT when you buy

1+
2+
£2.40
£2.30

Pack of 6 Carson Higham Christmas cards of the same design a...

More details
Pack of 6 cards

Price per pack ex VAT when you buy

1+
2+
£2.40
£2.30

Pack of 6 Carson Higham Christmas cards of the same contempo...

More details
Pack of 6 cards

Price per pack ex VAT when you buy

1+
2+
£2.40
£2.30

Pack of 6 Carson Higham Christmas cards of the same design a...

More details
Pack of 6 cards

Price per pack ex VAT when you buy

1+
2+
£2.40
£2.30

Pack of 6 Carson Higham Christmas cards of the same design a...

More details
Pack of 6 cards

Price per pack ex VAT when you buy

1+
2+
£2.40
£2.30

Pack of 6 Carson Higham Christmas cards of the same design a...

More details
Pack of 6 cards

Price per pack ex VAT when you buy

1+
2+
£2.40
£2.30

Pack of 6 Carson Higham Christmas cards of the same design a...

More details
Pack of 6 cards

Price per pack ex VAT when you buy

1+
2+
£2.40
£2.30

Pack of 6 Carson Higham Christmas cards of the same design a...

More details
Pack of 6 cards

Price per pack ex VAT when you buy

1+
2+
£2.40
£2.30

Pack of 6 Carson Higham Christmas cards of the same contempo...

More details
Pack of 6 cards

Price per pack ex VAT when you buy

1+
2+
£2.40
£2.30

Pack of 6 Carson Higham Christmas cards of the same design a...

More details
Pack of 6 cards

Price per pack ex VAT when you buy

1+
2+
£2.40
£2.30

Pack of 6 Carson Higham Christmas cards of the same design.&...

More details
Pack of 6 cards

Price per pack ex VAT when you buy

1+
2+
£2.40
£2.30

Pack of 6 Carson Higham Christmas cards of the same design a...

More details
Pack of 6 cards

Price per pack ex VAT when you buy

1+
2+
£2.40
£2.30

Pack of 6 Carson Higham Christmas cards of the same design a...

More details
Pack of 6 cards

Price per pack ex VAT when you buy

1+
2+
£2.40
£2.30

Pack of 6 Carson Higham Christmas cards of the same contempo...

More details
Pack of 6 cards

Price per pack ex VAT when you buy

1+
2+
£2.40
£2.30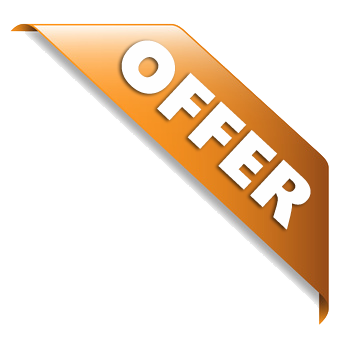 Pack of 6 Carson Higham Christmas cards of the same design a...

More details
Pack of 6 cards

Price per pack ex VAT when you buy

1+
2+
£1.90
£1.90

Pack of 6 Carson Higham Christmas cards of the same design a...

More details
Pack of 6 cards

Price per pack ex VAT when you buy

1+
2+
£2.40
£2.30

Pack of 6 Carson Higham Christmas cards of the same design a...

More details
Pack of 6 cards

Price per pack ex VAT when you buy

1+
2+
£2.40
£2.30

Pack of 6 Carson Higham Christmas cards of the same design a...

More details
Pack of 6 cards

Price per pack ex VAT when you buy

1+
2+
£2.40
£2.30

Pack of 6 Carson Higham Christmas cards of the same design a...

More details
Pack of 6 cards

Price per pack ex VAT when you buy

1+
2+
£2.40
£2.30

Pack of 6 Carson Higham Christmas cards of the same design a...

More details
Pack of 6 cards

Price per pack ex VAT when you buy

1+
2+
£2.40
£2.30

Pack of 6 Carson Higham Christmas cards of the same design a...

More details
Pack of 6 cards

Price per pack ex VAT when you buy

1+
2+
£2.40
£2.30

Pack of 6 Carson Higham Christmas cards of the same design a...

More details
Pack of 6 cards

Price per pack ex VAT when you buy

1+
2+
£2.40
£2.30

Pack of 6 Carson Higham Christmas cards of the same design a...

More details
Pack of 6 cards

Price per pack ex VAT when you buy

1+
2+
£2.40
£2.30

Pack of 6 Carson Higham Christmas cards of the same design a...

More details
Pack of 6 cards

Price per pack ex VAT when you buy

1+
2+
£2.40
£2.30

Pack of 6 Carson Higham Christmas cards of the same design a...

More details
Pack of 6 cards

Price per pack ex VAT when you buy

1+
2+
£2.40
£2.30

Pack of 6 Carson Higham Christmas cards of the same design a...

More details
Pack of 6 cards

Price per pack ex VAT when you buy

1+
2+
£2.40
£2.30

Pack of 6 Carson Higham Christmas cards of the same design a...

More details
Pack of 6 cards

Price per pack ex VAT when you buy

1+
2+
£2.40
£2.30

Pack of 6 Carson Higham embellished inspirational cards 'Wha...

More details
Pack of 6 cards

Price per pack ex VAT when you buy

1+
2+
£2.40
£2.30

Pack of 6 Carson Higham wholesale Mother's Day cards of the ...

More details
Pack of 6 cards

Price per pack ex VAT when you buy

1+
2+
£2.40
£2.30

Pack of 6 Carson Higham wholesale cards of the same design, ...

More details
Pack of 6 cards

Price per pack ex VAT when you buy

1+
2+
£2.40
£2.30

Pack of 6 Carson Higham wholesale cards of the same contempo...

More details
Pack of 6 cards

Price per pack ex VAT when you buy

1+
2+
£2.40
£2.30

Pack of 6 Carson Higham wholesale cards of the same design, ...

More details
Pack of 6 cards

Price per pack ex VAT when you buy

1+
2+
£2.40
£2.30

Pack of 6 Carson Higham wholesale cards of the same contempo...

More details
Pack of 6 cards

Price per pack ex VAT when you buy

1+
2+
£2.40
£2.30

Pack of 6 Carson Higham wholesale cards of the same design, ...

More details
Pack of 6 cards

Price per pack ex VAT when you buy

1+
2+
£2.40
£2.30

Pack of 6 Carson Higham wholesale cards of the same contempo...

More details
Pack of 6 cards

Price per pack ex VAT when you buy

1+
2+
£2.40
£2.30

Pack of 6 Carson Higham wholesale birthday cards of the same...

More details
Pack of 6 cards

Price per pack ex VAT when you buy

1+
2+
£2.40
£2.30

Pack of 6 Carson Higham wholesale cards of the same design w...

More details
Pack of 6 cards

Price per pack ex VAT when you buy

1+
2+
£2.40
£2.30

Pack of 6 Carson Higham wholesale cards of the same design w...

More details
Pack of 6 cards

Price per pack ex VAT when you buy

1+
2+
£2.40
£2.30

Pack of 6 Carson Higham multi-fold birthday cards of the sam...

More details
Pack of 6 cards

Price per pack ex VAT when you buy

1+
2+
£3.40
£3.30

Pack of 6 Carson Higham multi-fold birthday cards of the sam...

More details
Pack of 6 cards

Price per pack ex VAT when you buy

1+
2+
£3.40
£3.30

Pack of 6 Carson Higham multi-fold birthday cards of the sam...

More details
Pack of 6 cards

Price per pack ex VAT when you buy

1+
2+
£3.40
£3.30

Pack of 6 Carson Higham multi-fold birthday cards of the sam...

More details
Pack of 6 cards

Price per pack ex VAT when you buy

1+
2+
£3.40
£3.30

Pack of 6 Carson Highman multi-fold birthday cards of the sa...

More details
Pack of 6 cards

Price per pack ex VAT when you buy

1+
2+
£3.40
£3.30

Pack of 6 Carson Higham multi-fold birthday cards of the sam...

More details
Pack of 6 cards

Price per pack ex VAT when you buy

1+
2+
£3.40
£3.30

Pack of 6 Carson Higham wholesale cards of the same contempo...

More details
Pack of 6 cards

Price per pack ex VAT when you buy

1+
2+
£2.40
£2.30

Pack of 6 Carson Higham wholesale open female birthday ...

More details
Pack of 6 cards

Price per pack ex VAT when you buy

1+
2+
£2.40
£2.30

Pack of 6 Carson Higham wholesale cards of the same contempo...

More details
Pack of 6 cards

Price per pack ex VAT when you buy

1+
2+
£2.40
£2.30

Pack of 6 Carson Higham wholesale cards of the same contempo...

More details
Pack of 6 cards

Price per pack ex VAT when you buy

1+
2+
£2.40
£2.30

Pack of 6 Carson Higham wholesale cards of the same contempo...

More details
Pack of 6 cards

Price per pack ex VAT when you buy

1+
2+
£2.40
£2.30

Pack of 6 Carson Higham wholesale cards of the same humorous...

More details
Pack of 6 cards

Price per pack ex VAT when you buy

1+
2+
£2.40
£2.30

Pack of 6 Carson Higham wholesale cards of the same contempo...

More details
Pack of 6 cards

Price per pack ex VAT when you buy

1+
2+
£2.40
£2.30

Pack of 6 Carson Higham wholesale cards of the same contempo...

More details
Pack of 6 cards

Price per pack ex VAT when you buy

1+
2+
£2.40
£2.30

Pack of 6 Carson Higham wholesale cards of the same contempo...

More details
Pack of 6 cards

Price per pack ex VAT when you buy

1+
2+
£2.40
£2.30

Pack of 6 Carson Higham wholesale open female birthday ...

More details
Pack of 6 cards

Price per pack ex VAT when you buy

1+
2+
£2.40
£2.30

Pack of 6 Carson Higham wholesale cards of the same contempo...

More details
Pack of 6 cards

Price per pack ex VAT when you buy

1+
2+
£2.40
£2.30

Pack of 6 Carson Higham wholesale cards of the same floral d...

More details
Pack of 6 cards

Price per pack ex VAT when you buy

1+
2+
£2.40
£2.30

Pack of 6 Carson Higham wholesale cards of the same design w...

More details
Pack of 6 cards

Price per pack ex VAT when you buy

1+
2+
£2.40
£2.30

Pack of 6 Carson Higham wholesale cards of the same design w...

More details
Pack of 6 cards

Price per pack ex VAT when you buy

1+
2+
£2.40
£2.30

Pack of 6 Carson Higham wholesale cards of the same design w...

More details
Pack of 6 cards

Price per pack ex VAT when you buy

1+
2+
£2.40
£2.30

Pack of 6 Carson Higham wholesale cards of the same design w...

More details
Pack of 6 cards

Price per pack ex VAT when you buy

1+
2+
£2.40
£2.30

Pack of 6 Carson Higham wholesale cards of the same design. ...

More details
Pack of 6 cards

Price per pack ex VAT when you buy

1+
2+
£2.40
£2.30

Pack of 6 Carson Higham wholesale cards of the same design. ...

More details
Pack of 6 cards

Price per pack ex VAT when you buy

1+
2+
£2.40
£2.30

Pack of 6 Carson Higham wholesale cards of the same design w...

More details
Pack of 6 cards

Price per pack ex VAT when you buy

1+
2+
£2.40
£2.30

Pack of 6 Carson Higham wholesale cards of the same design w...

More details
Pack of 6 cards

Price per pack ex VAT when you buy

1+
2+
£2.40
£2.30

Pack of 6 Carson Higham wholesale cards of the same design w...

More details
Pack of 6 cards

Price per pack ex VAT when you buy

1+
2+
£2.40
£2.30

Pack of 6 Carson Higham wholesale cards of the same design w...

More details
Pack of 6 cards

Price per pack ex VAT when you buy

1+
2+
£2.40
£2.30

Pack of 6 Carson Higham wholesale cards of the same design w...

More details
Pack of 6 cards

Price per pack ex VAT when you buy

1+
2+
£2.40
£2.30

Pack of 6 Carson Higham wholesale cards of the same design w...

More details
Pack of 6 cards

Price per pack ex VAT when you buy

1+
2+
£2.40
£2.30

Pack of 6 Carson Higham wholesale cards of the same design w...

More details
Pack of 6 cards

Price per pack ex VAT when you buy

1+
2+
£2.40
£2.30

Pack of 6 Carson Higham wholesale cards of the same design w...

More details
Pack of 6 cards

Price per pack ex VAT when you buy

1+
2+
£2.40
£2.30

Pack of 6 Carson Higham wholesale cards of the same design w...

More details
Pack of 6 cards

Price per pack ex VAT when you buy

1+
2+
£2.40
£2.30

Pack of 6 Carson Higham birthday cards of the same design. ...

More details
Pack of 6 cards

Price per pack ex VAT when you buy

1+
2+
£2.40
£2.30

Pack of 6 Carson Higham wholesale hand embellished birthday ...

More details
Pack of 6 cards

Price per pack ex VAT when you buy

1+
2+
£3.40
£3.30

Pack of 6 Carson Higham wholesale birthday cards of the same...

More details
Pack of 6 cards

Price per pack ex VAT when you buy

1+
2+
£2.40
£2.30

Pack of 6 Carson Higham wholesale cards of the same design w...

More details
Pack of 6 cards

Price per pack ex VAT when you buy

1+
2+
£2.40
£2.30

Pack of 6 Carson Higham wholesale cards of the same design w...

More details
Pack of 6 cards

Price per pack ex VAT when you buy

1+
2+
£2.40
£2.30

Pack of 6 Carson Higham wholesale cards of the same design w...

More details
Pack of 6 cards

Price per pack ex VAT when you buy

1+
2+
£2.40
£2.30

Pack of 6 Carson Higham wholesale cards of the same design w...

More details
Pack of 6 cards

Price per pack ex VAT when you buy

1+
2+
£2.40
£2.30

Pack of 6 Carson Higham wholesale cards of the same design w...

More details
Pack of 6 cards

Price per pack ex VAT when you buy

1+
2+
£2.40
£2.30

Pack of 6 Carson Higham wholesale cards of the same design w...

More details
Pack of 6 cards

Price per pack ex VAT when you buy

1+
2+
£2.40
£2.30

Pack of 6 Carson Higham wholesale cards of the same design w...

More details
Pack of 6 cards

Price per pack ex VAT when you buy

1+
2+
£2.40
£2.30

Pack of 6 Carson Higham wholesale cards of the same design w...

More details
Pack of 6 cards

Price per pack ex VAT when you buy

1+
2+
£2.40
£2.30

Pack of 6 Carson Higham wholesale cards of the same design w...

More details
Pack of 6 cards

Price per pack ex VAT when you buy

1+
2+
£2.40
£2.30

Pack of 6 Carson Higham wholesale cards of the same design w...

More details
Pack of 6 cards

Price per pack ex VAT when you buy

1+
2+
£2.40
£2.30

Pack of 6 Carson Higham wholesale cards of the same design w...

More details
Pack of 6 cards

Price per pack ex VAT when you buy

1+
2+
£2.40
£2.30

Pack of 6 Carson Higham wholesale cards of the same design. ...

More details
Pack of 6 cards

Price per pack ex VAT when you buy

1+
2+
£2.40
£2.30

Pack of 6 Carson Higham wholesale cards of the same design w...

More details
Pack of 6 cards

Price per pack ex VAT when you buy

1+
2+
£2.40
£2.30

Pack of 6 Carson Higham wholesale cards of the same design w...

More details
Pack of 6 cards

Price per pack ex VAT when you buy

1+
2+
£2.40
£2.30

Pack of 6 Carson Higham wholesale cards of the same design. ...

More details
Pack of 6 cards

Price per pack ex VAT when you buy

1+
2+
£2.40
£2.30

Pack of 6 Carson Higham wholesale cards of the same design w...

More details
Pack of 6 cards

Price per pack ex VAT when you buy

1+
2+
£2.40
£2.30

Pack of 6 Carson Higham wholesale cards of the same design w...

More details
Pack of 6 cards

Price per pack ex VAT when you buy

1+
2+
£2.40
£2.30

Pack of 6 Carson Higham wholesale cards of the same design w...

More details
Pack of 6 cards

Price per pack ex VAT when you buy

1+
2+
£2.40
£2.30

Pack of 6 Carson Higham wholesale cards of the same design w...

More details
Pack of 6 cards

Price per pack ex VAT when you buy

1+
2+
£2.40
£2.30

Pack of 6 Carson Higham wholesale cards of the same design w...

More details
Pack of 6 cards

Price per pack ex VAT when you buy

1+
2+
£2.40
£2.30

Pack of 6 Carson Higham wholesale cards of the same design w...

More details
Pack of 6 cards

Price per pack ex VAT when you buy

1+
2+
£2.40
£2.30

Pack of 6 Carson Higham wholesale cards of the same design w...

More details
Pack of 6 cards

Price per pack ex VAT when you buy

1+
2+
£2.40
£2.30

Pack of 6 Carson Higham wholesale cards of the same design w...

More details
Pack of 6 cards

Price per pack ex VAT when you buy

1+
2+
£2.40
£2.30

Pack of 6 Carson Higham wholesale cards of the same design w...

More details
Pack of 6 cards

Price per pack ex VAT when you buy

1+
2+
£2.40
£2.30

Pack of 6 Carson Higham wholesale cards of the same design w...

More details
Pack of 6 cards

Price per pack ex VAT when you buy

1+
2+
£2.40
£2.30

Pack of 6 Carson Higham wholesale cards of the same design w...

More details
Pack of 6 cards

Price per pack ex VAT when you buy

1+
2+
£2.40
£2.30

Pack of 6 Carson Higham wholesale cards of the same design w...

More details
Pack of 6 cards

Price per pack ex VAT when you buy

1+
2+
£2.40
£2.30

Pack of 6 Carson Higham wholesale cards of the same design w...

More details
Pack of 6 cards

Price per pack ex VAT when you buy

1+
2+
£2.40
£2.30

Pack of 6 Carson Higham wholesale cards of the same design w...

More details
Pack of 6 cards

Price per pack ex VAT when you buy

1+
2+
£2.40
£2.30

Pack of 6 Carson Higham wholesale cards of the same design w...

More details
Pack of 6 cards

Price per pack ex VAT when you buy

1+
2+
£2.40
£2.30

Pack of 6 Carson Higham multi-fold birthday cards of the sam...

More details
Pack of 6 cards

Price per pack ex VAT when you buy

1+
2+
£3.40
£3.30

Pack of 6 Carson Higham multi-fold birthday cards of the sam...

More details
Pack of 6 cards

Price per pack ex VAT when you buy

1+
2+
£3.40
£3.30

Pack of 6 Carson Higham multi-fold birthday cards of the sam...

More details
Pack of 6 cards

Price per pack ex VAT when you buy

1+
2+
£3.40
£3.30

Pack of 6 Carson Higham wholesale cards of the same design w...

More details
Pack of 6 cards

Price per pack ex VAT when you buy

1+
2+
£2.40
£2.30

Pack of 6 Carson Higham wholesale cards of the same design w...

More details
Pack of 6 cards

Price per pack ex VAT when you buy

1+
2+
£2.40
£2.30

Pack of 6 Carson Higham wholesale cards of the same design w...

More details
Pack of 6 cards

Price per pack ex VAT when you buy

1+
2+
£2.40
£2.30

Pack of 6 Carson Higham wholesale cards of the same design w...

More details
Pack of 6 cards

Price per pack ex VAT when you buy

1+
2+
£2.40
£2.30

Pack of 6 Carson Higham wholesale cards of the same design w...

More details
Pack of 6 cards

Price per pack ex VAT when you buy

1+
2+
£2.40
£2.30

Pack of 6 Carson Higham wholesale cards of the same design w...

More details
Pack of 6 cards

Price per pack ex VAT when you buy

1+
2+
£2.40
£2.30

Pack of 6 Carson Higham wholesale cards of the same design w...

More details
Pack of 6 cards

Price per pack ex VAT when you buy

1+
2+
£2.40
£2.30

Pack of 6 Carson Higham wholesale cards of the same design w...

More details
Pack of 6 cards

Price per pack ex VAT when you buy

1+
2+
£2.40
£2.30

Pack of 6 Carson Higham wholesale cards of the same design w...

More details
Pack of 6 cards

Price per pack ex VAT when you buy

1+
2+
£2.40
£2.30

Pack of 6 Carson Higham wholesale cards of the same design w...

More details
Pack of 6 cards

Price per pack ex VAT when you buy

1+
2+
£2.40
£2.30

Pack of 6 Carson Higham wholesale cards of the same design w...

More details
Pack of 6 cards

Price per pack ex VAT when you buy

1+
2+
£2.40
£2.30

Pack of 6 Carson Higham wholesale birthday cards of the same...

More details
Pack of 6 cards

Price per pack ex VAT when you buy

1+
2+
£2.40
£2.30

Pack of 6 Carson Higham wholesale birthday cards of the same...

More details
Pack of 6 cards

Price per pack ex VAT when you buy

1+
2+
£2.40
£2.30

Pack of 6 Carson Higham inspirational cards, with white enve...

More details
Pack of 6 cards

Price per pack ex VAT when you buy

1+
2+
£2.40
£2.30

Pack of 6 Carson Higham birthday cards of the same contempor...

More details
Pack of 6 cards

Price per pack ex VAT when you buy

1+
2+
£2.40
£2.30

Pack of 6 Carson Higham wholesale cards of the same design w...

More details
Pack of 6 cards

Price per pack ex VAT when you buy

1+
2+
£2.40
£2.30

Pack of 6 Carson Higham wholesale cards of the same design w...

More details
Pack of 6 cards

Price per pack ex VAT when you buy

1+
2+
£2.40
£2.30

Pack of 6 Carson Higham wholesale cards of the same design w...

More details
Pack of 6 cards

Price per pack ex VAT when you buy

1+
2+
£2.40
£2.30

Pack of 6 Carson Higham wholesale cards of the same design w...

More details
Pack of 6 cards

Price per pack ex VAT when you buy

1+
2+
£2.40
£2.30

Pack of 6 Carson Higham birthday cards of the same colo...

More details
Pack of 6 cards

Price per pack ex VAT when you buy

1+
2+
£2.40
£2.30

Pack of 6 Carson Higham wholesale birthday cards of the same...

More details
Pack of 6 cards

Price per pack ex VAT when you buy

1+
2+
£2.40
£2.30

Pack of 6 Carson Higham wholesale birthday cards of the same...

More details
Pack of 6 cards

Price per pack ex VAT when you buy

1+
2+
£2.40
£2.30

Pack of 6 Carson Higham birthday cards of the same eye catch...

More details
Pack of 6 cards

Price per pack ex VAT when you buy

1+
2+
£2.40
£2.30

Pack of 6 Carson Higham greeting cards of the same design an...

More details
Pack of 6 cards

Price per pack ex VAT when you buy

1+
2+
£2.40
£2.30

Pack of 6 Carson Higham greeting cards of the same design an...

More details
Pack of 6 cards

Price per pack ex VAT when you buy

1+
2+
£2.40
£2.30

Pack of 6 Carson Higham inspirational cards sending you stre...

More details
Pack of 6 cards

Price per pack ex VAT when you buy

1+
2+
£2.40
£2.30

Pack of 6 Carson inspirational cards the only thing stronger...

More details
Pack of 6 cards

Price per pack ex VAT when you buy

1+
2+
£2.40
£2.30

Pack of 6 Carson Higham 'one step at a time' inspirational c...

More details
Pack of 6 cards

Price per pack ex VAT when you buy

1+
2+
£2.40
£2.30

Pack of 6 Carson Higham cards with white envelopes.Blank ins...

More details
Pack of 6 cards

Price per pack ex VAT when you buy

1+
2+
£2.40
£2.30

Pack of 6 Carson Higham inspirational cards with white envel...

More details
Pack of 6 cards

Price per pack ex VAT when you buy

1+
2+
£2.40
£2.30

Pack of 6 Carson Higham 'showering you with love' inspiratio...

More details
Pack of 6 cards

Price per pack ex VAT when you buy

1+
2+
£2.40
£2.30

Pack of 6 Carson Higham inspirational cards with the lovely ...

More details
Pack of 6 cards

Price per pack ex VAT when you buy

1+
2+
£2.40
£2.30

Pack of 6 Carson Higham religious inspirational cards, with ...

More details
Pack of 6 cards

Price per pack ex VAT when you buy

1+
2+
£2.40
£2.30

Pack of 6 Carson Higham wholesale greeting cards of th...

More details
Pack of 6 cards

Price per pack ex VAT when you buy

1+
2+
£2.40
£2.30

Pack of 6 Carson Higham cards of the same design....

More details
Pack of 6 cards

Price per pack ex VAT when you buy

1+
2+
£2.40
£2.30

Pack of 6 Carson Higham cards of the same design with white ...

More details
Pack of 6 cards

Price per pack ex VAT when you buy

1+
2+
£2.40
£2.30

Pack of 6 Carson Higham cards of the same design with white ...

More details
Pack of 6 cards

Price per pack ex VAT when you buy

1+
2+
£2.40
£2.30

Pack of 6 Carson Higham wholesale cards of the same des...

More details
Pack of 6 cards

Price per pack ex VAT when you buy

1+
2+
£2.40
£2.30

Pack of 6 Carson Higham cards of the same design and white e...

More details
Pack of 6 cards

Price per pack ex VAT when you buy

1+
2+
£2.40
£2.30

Pack of 6 Carson Higham cards of the same design and white e...

More details
Pack of 6 cards

Price per pack ex VAT when you buy

1+
2+
£2.40
£2.30

Pack of 6 Carson Higham wholesale cards of the same design w...

More details