Open Product Filters
Categories
Show VAT inclusive prices
Couples and families cards
We stock a wide range of Christmas cards, from contemporary to classic. Christmas cards stocked include Simon Evin, Isabel's Garden, Carson Higham, Iparty, Silverline and more.

Here you'll find a wide range of cards for couples and families, including stepfamily Christmas cards, niece and family, granddaughter and partner and many more sometimes hard to find captions.

See our complete range of wholesale Christmas cards for relations and friends and boxed Christmas cards too.

Quality pack of 6 Simon Elvin wholesale Christmas cards of t...

More details
Pack of 6 cards

Price per pack ex VAT when you buy

1+
2+
£2.30
£2.20

Quality pack of 6 large Simon Elvin wholesale Christmas card...

More details
Pack of 6 cards

Price per pack ex VAT when you buy

1+
2+
£3.40
£3.25

Pack of 6 Out of the Blue Christmas cards of the same d...

More details
Pack of 6 cards

Price per pack ex VAT when you buy

1+
2+
£2.50
£2.40

Quality pack of 6 Simon Elvin wholesale Christmas cards of t...

More details
Pack of 6 cards

Price per pack ex VAT when you buy

1+
2+
£2.30
£2.20

Quality pack of 6 Simon Elvin wholesale Christmas cards of t...

More details
Pack of 6 cards

Price per pack ex VAT when you buy

1+
2+
£2.10
£2.00

Pack of 6 Xpress Yourself Christmas Xpressions wholesal...

More details
Pack of 6 cards

Price per pack ex VAT when you buy

1+
2+
£2.40
£2.30

Pack of 6 large Xpress Yourself Christmas Xpressions wh...

More details
Pack of 6 cards

Price per pack ex VAT when you buy

1+
2+
£4.20
£4.05

Quality pack of 6 Xpressions wholesale Christmas cards of th...

More details
Pack of 6 cards

Price per pack ex VAT when you buy

1+
2+
£2.40
£2.30

Pack of 6 Out of the Blue Christmas cards of the same d...

More details
Pack of 6 cards

Price per pack ex VAT when you buy

1+
2+
£2.50
£2.40

Pack of 6 Out of the Blue Christmas cards of the same d...

More details
Pack of 6 cards

Price per pack ex VAT when you buy

1+
2+
£2.50
£2.40

Pack of 6 Out of the Blue Christmas cards of the same d...

More details
Pack of 6 cards

Price per pack ex VAT when you buy

1+
2+
£2.50
£2.40

Pack of 6 Out of the Blue Christmas cards of the same d...

More details
Pack of 6 cards

Price per pack ex VAT when you buy

1+
2+
£2.50
£2.40

Pack of 6 Out of the Blue Christmas cards of the same d...

More details
Pack of 6 cards

Price per pack ex VAT when you buy

1+
2+
£2.50
£2.40

Pack of 6 Carson Higham Christmas cards of the same cute d...

More details
Pack of 6 cards

Price per pack ex VAT when you buy

1+
2+
£2.40
£2.30

Pack of 6 Carson Higham Christmas cards of the same cute d...

More details
Pack of 6 cards

Price per pack ex VAT when you buy

1+
2+
£2.40
£2.30

Pack of 6 Carson Higham Christmas cards of the same design.&...

More details
Pack of 6 cards

Price per pack ex VAT when you buy

1+
2+
£2.40
£2.30

Pack of 6 Carson Higham Christmas cards of the same design.&...

More details
Pack of 6 cards

Price per pack ex VAT when you buy

1+
2+
£2.40
£2.30

Quality pack of 6 large Simon Elvin wholesale Christmas card...

More details
Pack of 6 cards

Price per pack ex VAT when you buy

1+
2+
£3.75
£3.65

Quality pack of 6 Simon Elvin wholesale Christmas cards of t...

More details
Pack of 6 cards

Price per pack ex VAT when you buy

1+
2+
£2.30
£2.20

Quality pack of 6 Simon Elvin wholesale Christmas cards of t...

More details
Pack of 6 cards

Price per pack ex VAT when you buy

1+
2+
£2.40
£2.30

Quality pack of 6 Simon Elvin wholesale Christmas cards of t...

More details
Pack of 6 cards

Price per pack ex VAT when you buy

1+
2+
£2.40
£2.30

Quality pack of 6 large Simon Elvin wholesale Christmas card...

More details
Pack of 6 cards

Price per pack ex VAT when you buy

1+
2+
£3.00
£2.90

Pack of 6 Simon Elvin Christmas greeting cards of the same f...

More details
Pack of 6 cards

Price per pack ex VAT when you buy

1+
2+
£2.30
£2.20

Pack of 6 Simon Elvin Christmas greeting cards of the same f...

More details
Pack of 6 cards

Price per pack ex VAT when you buy

1+
2+
£2.25
£2.15

Pack of 6 Simon Elvin Christmas greeting cards of the same f...

More details
Pack of 6 cards

Price per pack ex VAT when you buy

1+
2+
£2.30
£2.20

Quality pack of 6 large Simon Elvin wholesale Christmas card...

More details
Pack of 6 cards

Price per pack ex VAT when you buy

1+
2+
£3.40
£3.25

Pack of 6 Simon Elvin Christmas greeting cards of the same f...

More details
Pack of 6 cards

Price per pack ex VAT when you buy

1+
2+
£2.30
£2.20

Pack of 6 Simon Elvin Christmas greeting cards of the same f...

More details
Pack of 6 cards

Price per pack ex VAT when you buy

1+
2+
£2.30
£2.20

Pack of 6 Simon Elvin Christmas greeting cards of the same f...

More details
Pack of 6 cards

Price per pack ex VAT when you buy

1+
2+
£2.30
£2.20

Quality pack of 6 large Simon Elvin wholesale Christmas card...

More details
Pack of 6 cards

Price per pack ex VAT when you buy

1+
2+
£3.40
£3.25

Pack of 6 Simon Elvin Christmas greeting cards of the same f...

More details
Pack of 6 cards

Price per pack ex VAT when you buy

1+
2+
£2.30
£2.20

Quality pack of 6 large Simon Elvin wholesale Christmas card...

More details
Pack of 6 cards

Price per pack ex VAT when you buy

1+
2+
£2.90
£2.80

Quality pack of 6 Simon Elvin wholesale Christmas cards of t...

More details
Pack of 6 cards

Price per pack ex VAT when you buy

1+
2+
£2.40
£2.30

Pack of 6 Carson Higham Christmas cards of the same tradit...

More details
Pack of 6 cards

Price per pack ex VAT when you buy

1+
2+
£2.40
£2.30

Pack of 6 Carson Higham Christmas cards of the same tradit...

More details
Pack of 6 cards

Price per pack ex VAT when you buy

1+
2+
£2.40
£2.30

Pack of 6 Carson Higham Christmas cards of the same cute d...

More details
Pack of 6 cards

Price per pack ex VAT when you buy

1+
2+
£2.40
£2.30

Quality pack of 6 Simon Elvin wholesale Christmas cards of t...

More details
Pack of 6 cards

Price per pack ex VAT when you buy

1+
2+
£2.25
£2.15

Pack of 6 Out of the Blue Christmas cards of the same d...

More details
Pack of 6 cards

Price per pack ex VAT when you buy

1+
2+
£2.50
£2.40

Pack of 6 Out of the Blue Christmas cards of the same d...

More details
Pack of 6 cards

Price per pack ex VAT when you buy

1+
2+
£2.50
£2.40

Pack of 6 Out of the Blue Christmas cards of the same d...

More details
Pack of 6 cards

Price per pack ex VAT when you buy

1+
2+
£2.50
£2.40

Pack of 6 Carson Higham Christmas cards of the same contempo...

More details
Pack of 6 cards

Price per pack ex VAT when you buy

1+
2+
£2.40
£2.30

Pack of 6 Carson Higham Christmas cards of the same contempo...

More details
Pack of 6 cards

Price per pack ex VAT when you buy

1+
2+
£2.40
£2.30

Pack of 6 Carson Higham Christmas cards of the same contempo...

More details
Pack of 6 cards

Price per pack ex VAT when you buy

1+
2+
£2.40
£2.30

Quality pack of 6 Simon Elvin wholesale Christmas cards of t...

More details
Pack of 6 cards

Price per pack ex VAT when you buy

1+
2+
£2.30
£2.20

Pack of 6 Carson Higham Christmas cards of the same contempo...

More details
Pack of 6 cards

Price per pack ex VAT when you buy

1+
2+
£2.40
£2.30

Pack of 6 Carson Higham Christmas cards of the same contempo...

More details
Pack of 6 cards

Price per pack ex VAT when you buy

1+
2+
£2.40
£2.30

Pack of 6 Simon Elvin Christmas greeting cards of the same f...

More details
Pack of 6 cards

Price per pack ex VAT when you buy

1+
2+
£2.10
£2.00

Pack of 6 Carson Higham Christmas cards of the same contempo...

More details
Pack of 6 cards

Price per pack ex VAT when you buy

1+
2+
£2.40
£2.30

Pack of 6 Xpressions Christmas cards of the same foiled and ...

More details
Pack of 6 cards

Price per pack ex VAT when you buy

1+
2+
£2.40
£2.30

Pack of 6 Xpress Yourself Christmas Xpressions wholesal...

More details
Pack of 6 cards

Price per pack ex VAT when you buy

1+
2+
£2.40
£2.30

Pack of 6 large Xpress Yourself Christmas Goldline whol...

More details
Pack of 6 cards

Price per pack ex VAT when you buy

1+
2+
£3.60
£3.45

Pack of 6 Carson Higham Christmas cards of the same contempo...

More details
Pack of 6 cards

Price per pack ex VAT when you buy

1+
2+
£2.40
£2.30

Pack of 6 Carson Higham Christmas cards of the same design.&...

More details
Pack of 6 cards

Price per pack ex VAT when you buy

1+
2+
£2.40
£2.30

Pack of 6 Carson Higham Christmas cards of the same contempo...

More details
Pack of 6 cards

Price per pack ex VAT when you buy

1+
2+
£2.40
£2.30

Pack of 6 Carson Higham Christmas cards of the same design.&...

More details
Pack of 6 cards

Price per pack ex VAT when you buy

1+
2+
£2.40
£2.30

Pack of 6 Carson Higham Christmas cards of the same design.&...

More details
Pack of 6 cards

Price per pack ex VAT when you buy

1+
2+
£2.40
£2.30

Pack of 6 Carson Higham Christmas cards of the same design. ...

More details
Pack of 6 cards

Price per pack ex VAT when you buy

1+
2+
£2.40
£2.30

Pack of 6 Carson Higham Christmas cards of the same contempo...

More details
Pack of 6 cards

Price per pack ex VAT when you buy

1+
2+
£2.40
£2.30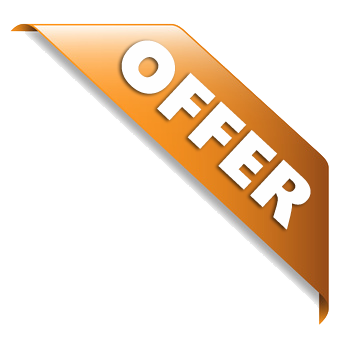 Pack of 6 Carson Higham Christmas cards of the same design. ...

More details
Pack of 6 cards

Price per pack ex VAT when you buy

1+
2+
£1.80
£1.80

Quality pack of 6 Simon Elvin wholesale Christmas cards of t...

More details
Pack of 6 cards

Price per pack ex VAT when you buy

1+
2+
£2.40
£2.30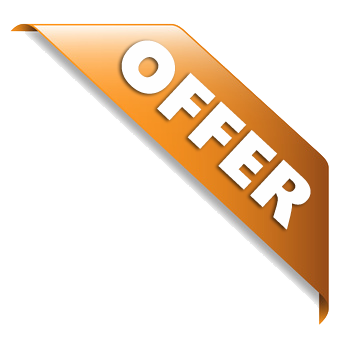 Quality pack of 6 large Simon Elvin wholesale Christmas card...

More details
Pack of 6 cards

Price per pack ex VAT when you buy

1+
2+
£2.65
£2.65

Pack of 6 Simon Elvin Christmas greeting cards of the same f...

More details
Pack of 6 cards

Price per pack ex VAT when you buy

1+
2+
£2.25
£2.15

Pack of 6 Simon Elvin Christmas greeting cards of the same f...

More details
Pack of 6 cards

Price per pack ex VAT when you buy

1+
2+
£2.40
£2.30

Pack of 6 Simon Elvin Christmas greeting cards of the same f...

More details
Pack of 6 cards

Price per pack ex VAT when you buy

1+
2+
£2.30
£2.20

Pack of 6 Carson Higham Christmas cards of the same design. ...

More details
Pack of 6 cards

Price per pack ex VAT when you buy

1+
2+
£2.40
£2.30

Pack of 6 Carson Higham Christmas cards of the same design. ...

More details
Pack of 6 cards

Price per pack ex VAT when you buy

1+
2+
£2.40
£2.30

Quality pack of 6 large Simon Elvin wholesale Christmas card...

More details
Pack of 6 cards

Price per pack ex VAT when you buy

1+
2+
£3.15
£3.05

Pack of 6 Carson Higham Christmas cards of the same contempo...

More details
Pack of 6 cards

Price per pack ex VAT when you buy

1+
2+
£2.40
£2.30

Pack of 6 Carson Higham Christmas cards of the same design. ...

More details
Pack of 6 cards

Price per pack ex VAT when you buy

1+
2+
£2.40
£2.30

Pack of 6 large Xpress Yourself Christmas Goldline whol...

More details
Pack of 6 cards

Price per pack ex VAT when you buy

1+
2+
£3.60
£3.45

Pack of 6 large Out of the Blue Christmas cards of the ...

More details
Pack of 6 cards

Price per pack ex VAT when you buy

1+
2+
£3.60
£3.50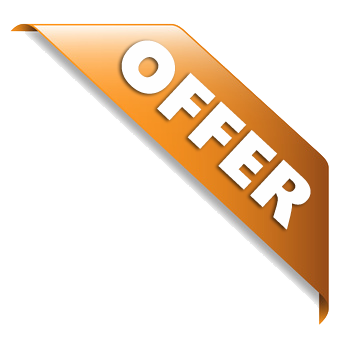 Pack of 6 Out of the Blue Christmas cards of the same d...

More details
Pack of 6 cards

Price per pack ex VAT when you buy

1+
2+
£2.00
£2.00

Pack of 6 Out of the Blue Christmas cards of the same d...

More details
Pack of 6 cards

Price per pack ex VAT when you buy

1+
2+
£2.50
£2.40

Pack of 6 Out of the Blue Christmas cards of the same d...

More details
Pack of 6 cards

Price per pack ex VAT when you buy

1+
2+
£2.50
£2.40

Pack of 6 Out of the Blue Christmas cards of the same d...

More details
Pack of 6 cards

Price per pack ex VAT when you buy

1+
2+
£2.50
£2.40

Pack of 6 Out of the Blue Christmas cards of the same d...

More details
Pack of 6 cards

Price per pack ex VAT when you buy

1+
2+
£2.50
£2.40

Pack of 6 large Xpress Yourself Christmas Goldline whol...

More details
Pack of 6 cards

Price per pack ex VAT when you buy

1+
2+
£3.60
£3.45

Quality pack of 6 large Simon Elvin wholesale Christmas card...

More details
Pack of 6 cards

Price per pack ex VAT when you buy

1+
2+
£2.90
£2.80

Pack of 6 Carson Higham Christmas cards of the same design. ...

More details
Pack of 6 cards

Price per pack ex VAT when you buy

1+
2+
£2.40
£2.30

Pack of 6 Carson Higham Christmas cards of the same design. ...

More details
Pack of 6 cards

Price per pack ex VAT when you buy

1+
2+
£2.40
£2.30

Pack of 6 Carson Higham Christmas cards of the same design. ...

More details
Pack of 6 cards

Price per pack ex VAT when you buy

1+
2+
£2.40
£2.30

Pack of 6 Carson Higham Christmas cards of the same design. ...

More details
Pack of 6 cards

Price per pack ex VAT when you buy

1+
2+
£2.40
£2.30

Pack of 6 Out of the Blue Christmas cards of the same d...

More details
Pack of 6 cards

Price per pack ex VAT when you buy

1+
2+
£2.50
£2.40

Pack of 6 Out of the Blue Christmas cards of the same d...

More details
Pack of 6 cards

Price per pack ex VAT when you buy

1+
2+
£2.50
£2.40

Quality pack of 6 large Simon Elvin wholesale Christmas card...

More details
Pack of 6 cards

Price per pack ex VAT when you buy

1+
2+
£3.40
£3.25

Pack of 12 Silverline Christmas cards with 2 foiled designs,...

More details
Pack of 12 cards

Price per pack ex VAT when you buy

1+
2+
£3.50
£3.30

Pack of 6 large Xpress Yourself Xpressions Christmas ca...

More details
Pack of 6 cards

Price per pack ex VAT when you buy

1+
2+
£3.95
£3.60

Pack of 6 large Xpress Yourself Christmas Goldline whol...

More details
Pack of 6 cards

Price per pack ex VAT when you buy

1+
2+
£3.60
£3.45

Pack of 6 large Out of the Blue Christmas cards of the ...

More details
Pack of 6 cards

Price per pack ex VAT when you buy

1+
2+
£3.60
£3.50

Pack of 6 Out of the Blue Christmas cards of the same d...

More details
Pack of 6 cards

Price per pack ex VAT when you buy

1+
2+
£2.50
£2.40

Pack of 6 Out of the Blue Christmas cards of the same d...

More details
Pack of 6 cards

Price per pack ex VAT when you buy

1+
2+
£2.50
£2.40

Pack of 6 Carson Higham Christmas cards of the same design. ...

More details
Pack of 6 cards

Price per pack ex VAT when you buy

1+
2+
£2.40
£2.30

Pack of 6 Out of the Blue Christmas cards with shaped edge, ...

More details
Pack of 6 cards

Price per pack ex VAT when you buy

1+
2+
£2.40
£2.30

Pack of 6 Out of the Blue Christmas cards of the same d...

More details
Pack of 6 cards

Price per pack ex VAT when you buy

1+
2+
£2.50
£2.40

Pack of 6 Christmas cards of the same contemporary design. ...

More details
Pack of 6 cards

Price per pack ex VAT when you buy

1+
2+
£2.40
£2.30

Pack of 12 Silverline Christmas cards with 2 foiled designs ...

More details
Pack of 12 cards

Price per pack ex VAT when you buy

1+
2+
£3.50
£3.30

Pack of 6 Christmas cards of the same contemporary design. ...

More details
Pack of 6 cards

Price per pack ex VAT when you buy

1+
2+
£2.40
£2.30

Pack of 6 Christmas cards of the same contemporary design. ...

More details
Pack of 6 cards

Price per pack ex VAT when you buy

1+
2+
£2.40
£2.30

Pack of 6 Christmas cards of the same contemporary design. ...

More details
Pack of 6 cards

Price per pack ex VAT when you buy

1+
2+
£2.40
£2.30

Quality pack of 6 Simon Elvin wholesale Christmas cards of t...

More details
Pack of 6 cards

Price per pack ex VAT when you buy

1+
2+
£2.10
£2.00

Pack of 6 Christmas cards of the same contemporary design. ...

More details
Pack of 6 cards

Price per pack ex VAT when you buy

1+
2+
£2.40
£2.30

Pack of 6 Christmas cards of the same contemporary design. ...

More details
Pack of 6 cards

Price per pack ex VAT when you buy

1+
2+
£2.40
£2.30

Pack of 6 Christmas cards of the same contemporary design. ...

More details
Pack of 6 cards

Price per pack ex VAT when you buy

1+
2+
£2.40
£2.30

Pack of 6 Out of the Blue Christmas cards of the same d...

More details
Pack of 6 cards

Price per pack ex VAT when you buy

1+
2+
£2.50
£2.40

Pack of 6 Out of the Blue Christmas cards of the same d...

More details
Pack of 6 cards

Price per pack ex VAT when you buy

1+
2+
£2.50
£2.40

Quality pack of 6 Simon Elvin wholesale Christmas cards of t...

More details
Pack of 6 cards

Price per pack ex VAT when you buy

1+
2+
£2.40
£2.30

Pack of 12 Silverline Christmas cards of 2 foiled designs wi...

More details
Pack of 12 cards

Price per pack ex VAT when you buy

1+
2+
£3.50
£3.30

Pack of 6 Simon Elvin Christmas greeting cards of the same f...

More details
Pack of 6 cards

Price per pack ex VAT when you buy

1+
2+
£2.25
£2.15

Pack of 12 Silverline Christmas cards with 2 foiled designs ...

More details
Pack of 12 cards

Price per pack ex VAT when you buy

1+
2+
£3.50
£3.30

Pack of 6 Out of the Blue Christmas cards of the same d...

More details
Pack of 6 cards

Price per pack ex VAT when you buy

1+
2+
£2.50
£2.40

Pack of 6 Xpressions glitter finish foiled and embossed card...

More details
Pack of 6 cards

Price per pack ex VAT when you buy

1+
2+
£2.40
£2.30

Pack of 6 Xpressions glitter finish foiled and embossed card...

More details
Pack of 6 cards

Price per pack ex VAT when you buy

1+
2+
£2.40
£2.30

Pack of 6 Xpress Yourself Christmas Xpressions wholesal...

More details
Pack of 6 cards

Price per pack ex VAT when you buy

1+
2+
£2.40
£2.30

Pack of 12 Silverline Christmas cards with 2 foiled designs ...

More details
Pack of 12 cards

Price per pack ex VAT when you buy

1+
2+
£3.50
£3.30

Pack of 6 Carson Higham Christmas cards of the same cute des...

More details
Pack of 6 cards

Price per pack ex VAT when you buy

1+
2+
£2.40
£2.30

Pack of 6 Carson Higham Christmas cards of the same cute des...

More details
Pack of 6 cards

Price per pack ex VAT when you buy

1+
2+
£2.40
£2.30

Pack of 6 Carson Higham Christmas cards of the same cute des...

More details
Pack of 6 cards

Price per pack ex VAT when you buy

1+
2+
£2.40
£2.30

Pack of 6 Carson Higham Christmas cards of the same cute des...

More details
Pack of 6 cards

Price per pack ex VAT when you buy

1+
2+
£2.40
£2.30

Pack of 6 Out of the Blue Christmas cards of the same d...

More details
Pack of 6 cards

Price per pack ex VAT when you buy

1+
2+
£2.50
£2.40

Pack of 6 Out Of The Blue Christmas greeting cards of the sa...

More details
Pack of 6 cards

Price per pack ex VAT when you buy

1+
2+
£2.40
£2.25

Pack of 6 Out of the Blue Christmas cards of the same d...

More details
Pack of 6 cards

Price per pack ex VAT when you buy

1+
2+
£2.50
£2.40

Pack of 6 Carson Higham Christmas cards of the same cute des...

More details
Pack of 6 cards

Price per pack ex VAT when you buy

1+
2+
£2.40
£2.30

Pack of 6 Carson Higham Christmas cards of the same cute des...

More details
Pack of 6 cards

Price per pack ex VAT when you buy

1+
2+
£2.40
£2.30

Pack of 6 Carson Higham Christmas cards of the same cute des...

More details
Pack of 6 cards

Price per pack ex VAT when you buy

1+
2+
£2.40
£2.30

Pack of 6 Carson Higham Christmas cards of the same design.&...

More details
Pack of 6 cards

Price per pack ex VAT when you buy

1+
2+
£2.40
£2.30

Pack of 6 Carson Higham Christmas cards of the same design.&...

More details
Pack of 6 cards

Price per pack ex VAT when you buy

1+
2+
£2.40
£2.30

Pack of 6 large Xpress Yourself Christmas Goldline whol...

More details
Pack of 6 cards

Price per pack ex VAT when you buy

1+
2+
£3.60
£3.45

Pack of 6 large Xpress Yourself Christmas Goldline whol...

More details
Pack of 6 cards

Price per pack ex VAT when you buy

1+
2+
£3.60
£3.45

Pack of 6 Out of the Blue Christmas cards of the same d...

More details
Pack of 6 cards

Price per pack ex VAT when you buy

1+
2+
£2.50
£2.40

Pack of 6 large Out of the Blue Christmas cards of the ...

More details
Pack of 6 cards

Price per pack ex VAT when you buy

1+
2+
£3.60
£3.50

Quality pack of 6 large Simon Elvin wholesale Christmas card...

More details
Pack of 6 cards

Price per pack ex VAT when you buy

1+
2+
£3.00
£2.85

Quality pack of 6 large Simon Elvin wholesale Christmas card...

More details
Pack of 6 cards

Price per pack ex VAT when you buy

1+
2+
£3.85
£3.70

Pack of 6 Carson Higham Christmas cards of the same design.&...

More details
Pack of 6 cards

Price per pack ex VAT when you buy

1+
2+
£2.40
£2.30

Pack of 6 Xpress Yourself Christmas Xpressions wholesal...

More details
Pack of 6 cards

Price per pack ex VAT when you buy

1+
2+
£2.40
£2.30

Pack of 6 Carson Higham Christmas cards of the same design. ...

More details
Pack of 6 cards

Price per pack ex VAT when you buy

1+
2+
£2.40
£2.30

Pack of 6 Carson Higham Christmas cards of the same design. ...

More details
Pack of 6 cards

Price per pack ex VAT when you buy

1+
2+
£2.40
£2.30

Pack of 6 Out of the Blue Christmas cards of the same d...

More details
Pack of 6 cards

Price per pack ex VAT when you buy

1+
2+
£2.50
£2.40

Pack of 6 Simon Elvin Christmas greeting cards of the same f...

More details
Pack of 6 cards

Price per pack ex VAT when you buy

1+
2+
£2.25
£2.15

Pack of 6 Out of the Blue Christmas cards of the same d...

More details
Pack of 6 cards

Price per pack ex VAT when you buy

1+
2+
£2.50
£2.40

Pack of 6 Out of the Blue Christmas cards of the same d...

More details
Pack of 6 cards

Price per pack ex VAT when you buy

1+
2+
£2.50
£2.40

Quality pack of 12 Simon Elvin wholesale Christmas cards of ...

More details
Pack of 12 cards

Price per pack ex VAT when you buy

1+
2+
£4.20
£4.00

Quality pack of 6 Simon Elvin large wholesale Christmas card...

More details
Pack of 6 cards

Price per pack ex VAT when you buy

1+
2+
£3.85
£3.70

Pack of 6 Carson Higham Christmas cards of the same con...

More details
Pack of 6 cards

Price per pack ex VAT when you buy

1+
2+
£2.40
£2.30

Pack of 6 Carson Higham Christmas cards of the same con...

More details
Pack of 6 cards

Price per pack ex VAT when you buy

1+
2+
£2.40
£2.30

Pack of 6 large Xpress Yourself Christmas Goldline whol...

More details
Pack of 6 cards

Price per pack ex VAT when you buy

1+
2+
£3.60
£3.45

Pack of 6 large Xpress Yourself Xpressions Christmas ca...

More details
Pack of 6 cards

Price per pack ex VAT when you buy

1+
2+
£4.20
£4.05

Pack of 6 Out of the Blue Christmas cards of the same d...

More details
Pack of 6 cards

Price per pack ex VAT when you buy

1+
2+
£2.50
£2.40

Pack of 6 Out of the Blue Christmas cards of the same d...

More details
Pack of 6 cards

Price per pack ex VAT when you buy

1+
2+
£2.50
£2.40

Pack of 6 Carson Higham Christmas cards of the same design. ...

More details
Pack of 6 cards

Price per pack ex VAT when you buy

1+
2+
£2.40
£2.30

Pack of 6 Carson Higham Christmas cards of the same design. ...

More details
Pack of 6 cards

Price per pack ex VAT when you buy

1+
2+
£2.40
£2.30

Pack of 6 Carson Higham Christmas cards of the same contempo...

More details
Pack of 6 cards

Price per pack ex VAT when you buy

1+
2+
£2.40
£2.30

Pack of 12 Silverline Christmas cards with 2 foiled designs ...

More details
Pack of 12 cards

Price per pack ex VAT when you buy

1+
2+
£3.50
£3.30

Pack of 6 Out of the Blue Christmas cards of the same d...

More details
Pack of 6 cards

Price per pack ex VAT when you buy

1+
2+
£2.50
£2.40

Pack of 6 Out of the Blue Christmas cards of the same d...

More details
Pack of 6 cards

Price per pack ex VAT when you buy

1+
2+
£2.50
£2.40

Pack of 6 Xpress Yourself Christmas Xpressions wholesal...

More details
Pack of 6 cards

Price per pack ex VAT when you buy

1+
2+
£2.40
£2.30

Pack of 6 Xpress Yourself Christmas Xpressions wholesal...

More details
Pack of 6 cards

Price per pack ex VAT when you buy

1+
2+
£2.40
£2.30

Pack of 6 Out of the Blue Christmas cards of the same d...

More details
Pack of 6 cards

Price per pack ex VAT when you buy

1+
2+
£2.50
£2.40

Pack of 12 Silverline Christmas cards of 2 foiled and e...

More details
Pack of 12 cards

Price per pack ex VAT when you buy

1+
2+
£3.50
£3.30

Quality pack of 6 Simon Elvin wholesale Christmas cards of t...

More details
Pack of 6 cards

Price per pack ex VAT when you buy

1+
2+
£2.10
£2.00

Quality pack of 6 Simon Elvin wholesale Christmas cards of t...

More details
Pack of 6 cards

Price per pack ex VAT when you buy

1+
2+
£2.40
£2.30

Pack of 6 Carson Higham Christmas cards of the same contempo...

More details
Pack of 6 cards

Price per pack ex VAT when you buy

1+
2+
£2.40
£2.30

Pack of 6 Carson Higham Christmas cards of the same design.&...

More details
Pack of 6 cards

Price per pack ex VAT when you buy

1+
2+
£2.40
£2.30

Pack of 6 Carson Higham Christmas cards of the same design. ...

More details
Pack of 6 cards

Price per pack ex VAT when you buy

1+
2+
£2.40
£2.30

Pack of 6 Carsonn Higham embellished Christmas cards with ti...

More details
Pack of 6 cards

Price per pack ex VAT when you buy

1+
2+
£2.40
£2.30

Pack of 6 Simon Elvin Christmas greeting cards of the same f...

More details
Pack of 6 cards

Price per pack ex VAT when you buy

1+
2+
£2.25
£2.15

Pack of 6 Simon Elvin Christmas greeting cards of the same f...

More details
Pack of 6 cards

Price per pack ex VAT when you buy

1+
2+
£2.30
£2.20

Pack of 6 Carson Higham Christmas cards of the same design.&...

More details
Pack of 6 cards

Price per pack ex VAT when you buy

1+
2+
£2.40
£2.30

Pack of 6 Out of the Blue Christmas cards of the same d...

More details
Pack of 6 cards

Price per pack ex VAT when you buy

1+
2+
£2.50
£2.40

Pack of 6 Out of the Blue Christmas cards of the same d...

More details
Pack of 6 cards

Price per pack ex VAT when you buy

1+
2+
£2.50
£2.40

Pack of 6 Out of the Blue Christmas cards of the same d...

More details
Pack of 6 cards

Price per pack ex VAT when you buy

1+
2+
£2.50
£2.40

Pack of 6 Out of the Blue Christmas cards of the same d...

More details
Pack of 6 cards

Price per pack ex VAT when you buy

1+
2+
£2.50
£2.40

Pack of 6 Simon Elvin Christmas greeting cards of the same f...

More details
Pack of 6 cards

Price per pack ex VAT when you buy

1+
2+
£2.30
£2.20

Pack of 12 Silverline Christmas cards with 2 foiled designs ...

More details
Pack of 12 cards

Price per pack ex VAT when you buy

1+
2+
£3.50
£3.30

Pack of 6 Carson Higham Christmas cards of the same design.&...

More details
Pack of 6 cards

Price per pack ex VAT when you buy

1+
2+
£2.40
£2.30

Pack of 6 Carson Higham Christmas cards of the same design.&...

More details
Pack of 6 cards

Price per pack ex VAT when you buy

1+
2+
£2.40
£2.30

Pack of 6 Carson Higham Christmas cards of the same contempo...

More details
Pack of 6 cards

Price per pack ex VAT when you buy

1+
2+
£2.40
£2.30

Pack of 6 Carson Higham Christmas cards of the same contempo...

More details
Pack of 6 cards

Price per pack ex VAT when you buy

1+
2+
£2.40
£2.30

Pack of 6 Carson Higham Christmas cards of the same contempo...

More details
Pack of 6 cards

Price per pack ex VAT when you buy

1+
2+
£2.40
£2.30

Pack of 6 Carson Higham Christmas cards of the same contempo...

More details
Pack of 6 cards

Price per pack ex VAT when you buy

1+
2+
£2.40
£2.30

Pack of 6 Carson Higham Christmas cards of the same design.&...

More details